| Article appears in June 2021 Issue
Reuniting the industry through foodpro 2021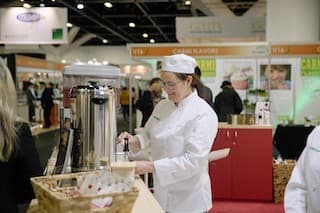 Australia's leading food and beverage manufacturing event, foodpro, returns to Sydney Showground from 25-28 July 2021. Four years have elapsed since it was last held, so for many people it will be an opportune time to reunite and reconnect with Australia's food and beverage manufacturing industry for four days of collaboration, business, and education.
No matter what industry you are in, last year affected everyone to some degree. Food and drink is Australia's largest manufacturing sector, accounting for around 39% of Australia's manufacturing turnover. The industry remains in a strong position; however, the pandemic provided its own challenges for the food sector with fluctuations in consumer demand and disruption to the supply chain across the nation.
The 2021 foodpro provides the opportunity for businesses to explore what is new on the market, hear from the leading experts and exchange ideas.
"What we do now really matters – not just for our own industry, but the growth of the entire country," says Melissa Clendinen, foodpro Event Manager.
 "Foodpro is where the industry's brightest minds join forces and generate solutions that will take us towards a more sustainable and safer world.
"Foodpro is a great opportunity for all stakeholders within the food and beverage supply chain to unite and learn how we can all work together."
Covid-safe events – conducting business in a safe environment
The foodpro team says it understands the importance of events such as foodpro to support business and economic growth. Face-to-face interaction is the foundation of building strong relationships. In-person events create the necessary push for business to happen and have significant ROI implications.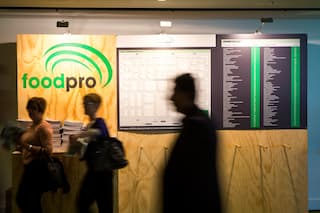 The foodpro team is working with stakeholders to ensure the delivery of an innovative Covid-safe event, with a strong focus on ensuring the safety of exhibitors and attendees, adhering to all guidelines and restrictions.
The team says that for the event to be Covid-safe, it will mean it looking slightly different from previous years, but that visitors can rest assured when attending that foodpro is doing everything to ensure it is #ExpoReady.
Foodpro is using new technology and innovation to deliver an event experience that is better suited to the current climate. This includes a range of protective measures to ensure foodpro is a safe and controlled environment in which to do business within Covid-19 guidelines, including:
Pre-registration required for contact tracing
QR code scanning to minimise registration points
No contact policy – elbow bump in place of handshakes
Queue management and crowd control
Rigorous cleaning and sanitisation
Covid marshals at the event
Digital signage delivering key messages.
Modification of floorplan to minimise congestion.
Show floor Zones – exploring every step of manufacturing
The 2021 foodpro show floor features a diverse range of zones, aimed at covering the entire manufacturing process. All major industry sectors including Dairy, Meat, Beverage, Packaged Food, Bakery, Frozen, Fresh & Snack Foods are being encouraged to attend to discover what changes can be made to streamline production processes and invest in the future.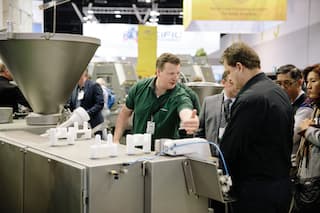 Major zones included on the show floor this year include Processing Equipment, Packaging, Plant Equipment, Ingredients, Science & Technology, Government & Business. Attendees can look forward to meeting face-to-face with more than 200 exhibitors from the likes of Tetra Pak, CBS Foodtech, Jarvis ANZ, Intralox, Rollex Australia, Select Equip, Robotic Automation, Lumix, Hall Food Equipment and Ennio International.
New to the foodpro show floor this year is the Traceability & Provenance Zone sponsored by Food Innovation Australia Ltd (FIAL). This specialised zone will focus on solutions that are available now for small manufacturers who provide produce, ingredients, or pre-packaged goods, and will present companies across the whole of the supply chain; allowing manufacturers and producers to discuss end-to-end solutions.
Hear from the brightest minds at free seminar series
Foodpro is delighted to offer the full Seminar Series free to all attendees, with much of the content delivered by leading food industry associations and hosted in the impressive Schneider Electric Dome Theatre.
Visitors can expect to hear speakers from the likes of Meat & Livestock Australia (MLA), The Australian Institute of Packaging (AIP), Food Innovation Australia (FIAL), Wiley Food, CSIRO Agriculture and Food, and many more.
Foodpro says it is also excited to be partnering with the Annual Convention of the Australian Institute of Food Science and Technology (AIFST). As well as hosting sessions at foodpro, the AIFST annual conference will be running alongside the event bringing the latest thinking in food technology and processing all into one place. Tickets for the conference are available to purchase separately on the AIFST website.
What trends can your business invest in now? How is consumer food perception evolving? The Seminar Series will cover a range of topics this year, with a particular focus on the future of food, impact of Covid and the role of sustainability.
The full program is available to view on the foodpro website and app.
Registration to attend is now open. The event is free for all industry professionals: foodproexh.com/register