RETRACTABLE FALL ARREST BLOCK IS SAFE AT ANY HEIGHT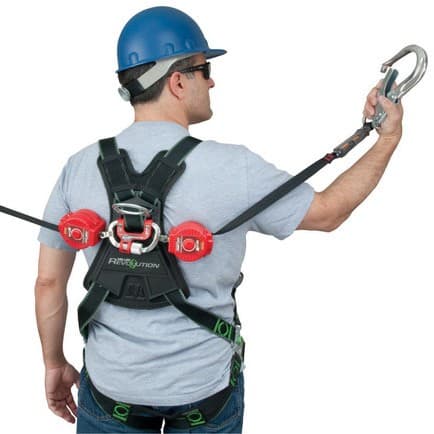 When working at height, Miller TurboLite personal fall limiters provide increased mobility and freedom of movement, making them ideal for use in construction, utilities and warehousing.
The TurboLite is a compact and lightweight fully standards compliant retractable fall arrest block that will arrest free fall within a matter of millimetres.
Because TurboLite eliminates the need for different fall protection equipment when working at different heights, workers no longer need to "switch-out" equipment to maintain a safe fall distance. It can even be used in horizontal and foot-level applications if an overhead anchorage point is not available.
The TurboLite has a 2-metre lifeline, which retracts into the rugged nylon housing to eliminate trip hazards, and its built-in swivel also stops the lifeline from twisting. The lifeline attaches directly to the worker's harness back D-ring for greater mobility and versatility.
The TurboLite is also available in a twin configuration.
Honeywell Safety Products
1300 139 166
www.honeywellsafety.com