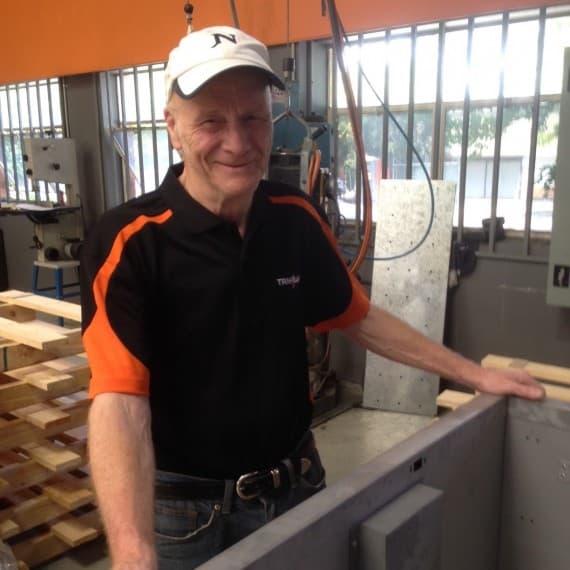 Trafalgar, an iconic Australian brand, has a long history as a market leader in the fire containment industry. And one of its longest-serving employees will be retiring in February after almost 30 years with the company.
Jan Nowoczynski began work at Trafalgar on 30th June 1989 in Revesby, making first-aid kits, fire extinguishers, fire hose reels and dangerous goods cabinets. The company reckons he has proved himself a jack-of-all-trades over the years, by doing work such as creating brass access panels for Parliament House, in addition to his work on Trafalgar's cabinet range.
He has moved a great deal over the years for Trafalgar, going to Villawood in May 2000, again to Silverwater, then to South Granville where he will be celebrating his retirement.
"Jan has been an outstanding employee. His contributions to Trafalgar have been exemplary and we will be sad to see him go," says Anthony Hill, Trafalgar's Production Manager. "The knowledge he has passed on to our apprentices and the next generation at Trafalgar will be appreciated for many years to come."
Trafalgar
1800 888 714
tfire.com.au