RETAINING COMPOUNDS ARE REFINED FOR INDUSTRIAL ENVIRONMENT
07-11-2017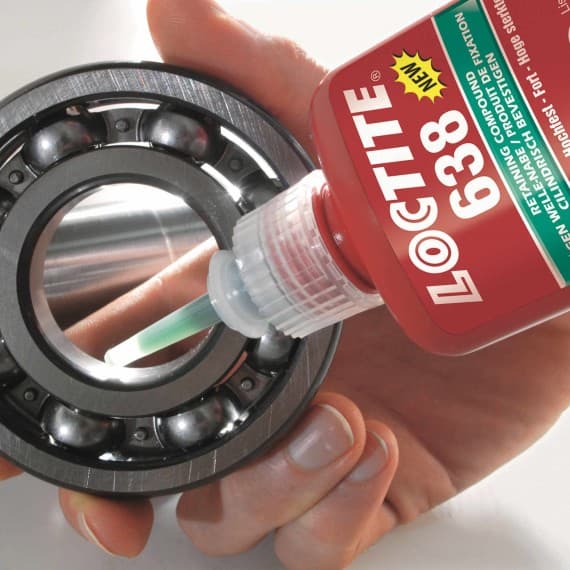 Henkel has upgraded its Loctite retaining compounds to enable higher temperature and oil tolerance as well as improved performance on passive materials.
These anaerobic adhesives are formulated to secure bearings, bushes and cylindrical parts into housings and onto shafts. They are high-strength products that form 100% contact between mating metal surfaces so they can carry high loads and are particularly effective in combination with shrink or press fits.
Loctite 638 and 648 are single-component acrylic adhesives that are now able to tolerate minor surface contamination from various oils such as those used for metal cutting, lubrication, corrosion resistance and protection. This, together with their ability to withstand higher operating temperatures, considerably extends the application scope of these retaining compounds.
Both products cure when confined in the absence of air between close fitting metal surfaces, preventing loosening and leakage from shock and vibration. They also achieve a robust cure on all metals, including passive metals such as stainless steel and plated surfaces.
Henkel Australia
1300 88 555 6
www.henkel-adhesives.com.au