RETAILER SIGNS UP FOR QUEENSLAND WIND POWER PROJECT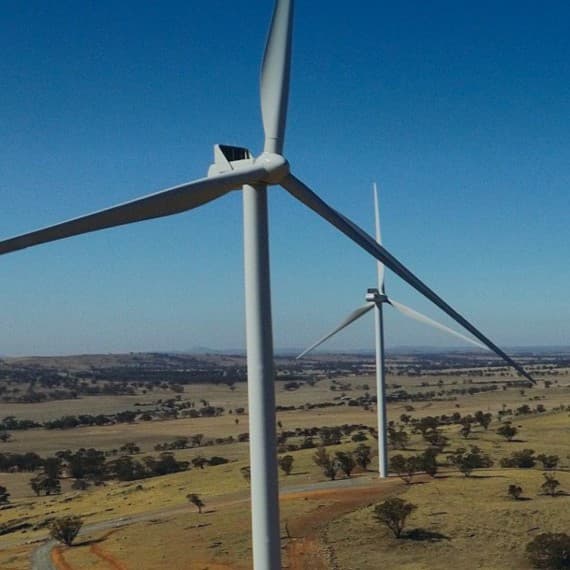 Flow Power is to contract 50MW of the output and associated Large Scale Generation Certificates from Windlab's proposed 104MW Lakeland Wind Farm project, for a period of up to ten years. The deal is Flow Power's second foray into the wind power market and expands its Queensland footprint.
The recently approved Lakeland Wind Farm is located 60 km South-West of Cooktown on the Cape York Peninsula, adjacent to the town of Lakeland.
It will be Australia's third largest wind farm, and the first outside of Victoria. When completed, it will allow a significant number of Queensland businesses to access low-cost wholesale renewable generation over a long-term period.
Lakeland Wind Farm will join Ararat Wind Farm and Kiamal Solar Farm in Flow Power's renewable generation portfolio.
According to Flow Power MD Matthew van der Linden, "We're excited to be one step closer to locking in low cost power for Queensland businesses. By signing this term sheet with Windlab Limited, we are committing to bringing the benefits of corporate renewable PPAs to Queensland.
He continues: "After two successful agreements in Victoria, we're looking forward to working on a new project for Queensland. Supporting the integration of new renewable generation is a key part of Flow Power's vision to reshape the Australian power market."
Windlab CEO Roger Price adds: "The signing of this term sheet with Flow Power is another important step in bringing Lakeland Wind Farm to financial close and construction. With the development approvals and a grid connection agreement already in hand, execution of this term sheet will allow us to work towards finalisation of the debt and equity arrangement for the project."