Published 23-04-2020
| Article appears in April 2020 Issue
RESMED DELIVERS 3,000 MORE VENTILATORS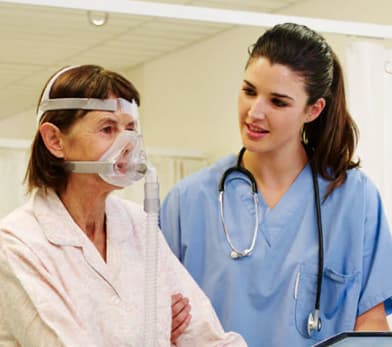 Australian manufacturing company ResMed has delivered more than 3,000 ventilators to the Federal Government to assist in the coronavirus response.
The delivery comprises more than half of the 5,500 ResMed ventilators purchased by the Federal Government for its COVID-19 stockpile.
Minister for Industry, Science and Technology Karen Andrews cited ResMed as a "terrific example" of Australia's manufacturing capacity.
"ResMed is a wonderful Aussie manufacturer that has stepped up in these unprecedented times to ramp up its production of ventilators," Minister Andrews said.
"ResMed is a terrific example of the incredible manufacturing capacity that Australia has right here at home, and shows how Aussie ingenuity can save lives."
The Government's acquisitions from ResMed include 500 Astral invasive ventilators and 5,000 Lumis non-invasive ventilators. So far, 260 Astral and 3,000 Lumis models have been delivered.
Minister for Health Greg Hunt said the new delivery of more than 3,000 ventilators with 2,500 to come builds on Australia's 4,400 existing units. A further 2,000 ventilators are being manufactured by Australian firm Grey Innovation and its local manufacturing and engineering associates.
"We have been working closely with ResMed and across government to establish procedures to use the company's non-invasive ventilators within the care continuum for COVID-19 patients," Minister Hunt said.
"These additional ventilators will help to ensure we have sufficient supplies to meet the increased demand we expect in coming months."
Minister Hunt said the national aim is to suppress the virus, increase testing and tracing, and slowly ease restrictions over the next few months.
ResMed President and COO Rob Douglas said the company is proud to support Australia's efforts to fight the coronavirus pandemic.
"We will continue to work with the Australian Commonwealth, state and territory governments, as well as with suppliers and governments from around the world, in a strong public-private partnership to support health care workers in their valiant efforts to save lives."