Published 01-10-2020
| Article appears in August 2020 Issue
Resilience Towards Economic Recovery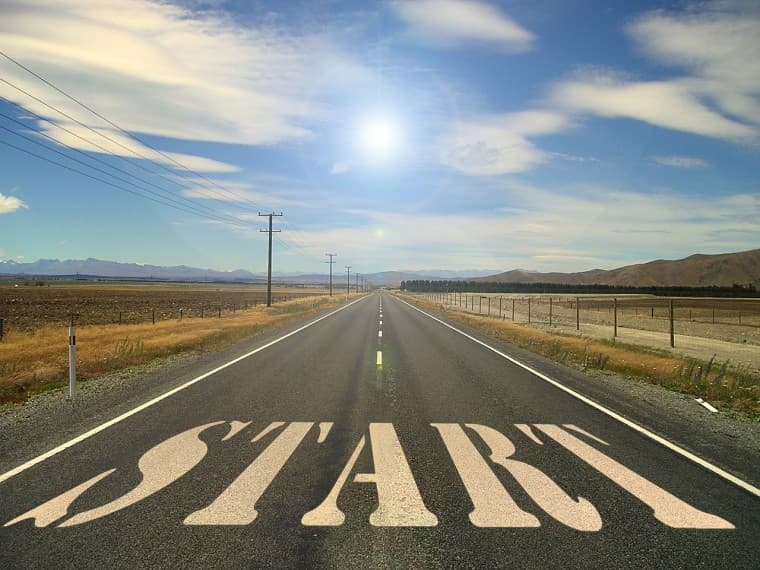 The manufacturing sector is gradually acclimatising to the "COVID normal", amid challenges with supply chains, unstable staff return to work and persisting lower financial bottom lines.
As a result, Australia's industry association AiGroup has called for the Federal Government for stronger recovery strategies for the whole of Australia.
The August release of AiGroup's Australian Performance of Manufacturing Index (APMI) indicate "broadly stable conditions" for the manufacturing sector overall nationwide.The AiGroup's Australian PMI is from combined indices of  production, new orders, deliveries, inventories and employment data.
According to the AiGroup these results are gathered from a national sample of manufacturers and uses Australia/New Zealand classifications for manufacturing sub-sectors.
In August the Australia PMI dropped by 4.2 points with divergence between the main manufacturing states. Victoria has contracted significantly compared to other states due to the impacts of COVID-19.
 Ai Group Chief Executive Innes Willox says,
 "While the manufacturing sector held on to recent gains with activity broadly stable in August, manufacturers from Victoria, which accounts for about 25 percent of the national economy, sunk back into negative territory in the month."
 He adds this was in line with the introduction of severe restrictions on businesses and as local consumer demand was hit hard by the stay-at-home orders."
However with positive news, the APMI also indicated some growth in the food & beverage, machinery & equipment, textiles, clothing, footwear, paper and in printing.
But Mr Willox did acknowledge that the "further fall in new orders cast a major shadow over conditions in the coming months."
 He adds a "further stimulus may be needed to help speed up the recovery in consumer and business spending."
As we are well into spring, daily COVID cases in Victoria are averaging 5 cases per day, good news for the Victorian Government, which was relying on strict lockdowns to control the spread of infection.
At time of Industry Update reporting, curfews in metropolitan Victoria had been lifted as restrictions started to ease.
However some 13,000 tradie jobs have reportedly disappeared across the state, sliding seven per cent from pre-COVID levels. Overall consumer spending has reportedly dipped 22 per cent with cafes, fashion outlets and leisure spending among the worst hit.
On a national level, Australian consumer spending has dropped between three and five per cent.
Mr Willox says there is a need for the Victorian government to be well ahead with its business consultations on joint strategies towards economic recovery.
Premier Andrews says the Victorian government is doing its best to address business and industry concerns.
"We know every Victorian wants certainty about the future – for them, for their family and for their work," he said.
"Workplaces will need to look very different as we found our "COVID normal". By working with business we'll make sure that can happen practically and safely."
The announcement towards the "COVID normal" was supported by Victoria's Minister for Industry Support and Recovery Martin Pakula.
"We've said from the start that supporting our businesses will be crucial as we re-build that's why we're bringing them to the table as work continues on our future roadmap," he says.
"Over the next few days, we'll be talking through our COVIDSafe principles to ensure businesses can survive, adapt and most importantly, open up safely."
AiGroup's Mr Willox acknowledges that the outcomes won't be immediate.
In a recent Federal Budget Submission they've identified important changes which are all hallmarks for building resilience.
These included:
-       A clear return to business strategy that allows businesses and their employees to be ready for how and when activity can resume.
-       Boosting employment, skills, employability combined with wage support for new apprentices and trainees.
-       Program of skills assessment and adaptive training for displaced workers.
-       Incentives for companies to invest in training for workers.
-       Improved funding for vocational education and training.
-       National program of wage support and incentives for cadets and interns in companies.
-       The increase of entrepreneurship, innovation and funded multi-partner industry training hubs. 
AiGroup wants resources freed up to complement the JobKeeper and JobSeeker payments then believe have kept the economy going through the economic crisis.
The group wants the Government to demonstrate what success looks like, and to indicate what clear, evidence-based outcomes its is seeking to achieve.
In addition to business impacts, "the Government should adopt a balance of risk approach and, while taking health advice, give fuller consideration to other implications of lockdowns including on domestic violence levels, mental health, suicide rates, higher youth unemployment and long-term unemployment," Willox says.
" The risk-oriented approach should mean the removal of blanket COVID-19 restrictions."
AiGroup recognizes that our economy is entering its first recession since the early 1990's.
Mr Willox says the forthcoming Budget presents an opportunity to act on measures that will rectify the underlying weakness in the economy that were present prior to the COVID-19 crisis.
"Fortunately, our generally prudent approach to fiscal policy over many years means we are relatively well-equipped not only to manage the increased deficits and the greater levels of debt that have come with the COVID-19 crisis, but also to manage further stimulus in the 2020-21 Budget."
The AiGroup wants fiscal strength to remain a priority, acknowledging that it will have its own challenges which will include reviewing Australia's pattern of taxation.
Recognizing a potential budget deficit brought on by the current crisis, Mr Willox says it is still important not to "hold back on well-considered measures" to be able to move beyond the recession.
Specific to the Budget coming up AiGroup proposed the following changes:
-       To extend the term of the Coronavirus Supplement and similar to stimulus  packages introduced, provide a further Economic Support Payment.
-       Reductions in personal income tax to increase take-home pay thereby increase household spending.
AiGroup says that the upper threshold for the 19% tax rate can be lifted to         $45,00;while reducing tax rates on incomes between $45-$90k to up to thirty  percent.
 They add that changes to the Low income tax offset (LITO) and Low and Middle Income tax offset (LMITO) can take place six months earlier than planned.
 Mr Willox group's proposal for helping the business community and the overall economy also includes boosting business cash flows, investment and employment by extending the reduction to 25 percent in the company tax rate.
The company tax rate is scheduled to take effect from next July for all companies with a turnover below $50million to those with a turnover of less than $1billion.
The business sector supported by AiGroup has also called for the federal government to work with states and territories to accelerate infrastructure and housing projects now in the pipeline.
 Given that increasing R&D has also been pointed out as key strategy to facilitate moving to advanced manufacturing status.
Mr Willox group also proposed the withdrawal of changes to the law which will cut back the coverage for the Research and Development Tax Incentive.
 Scaling up energy efficiency and energy management technologies was a feature of Mr Willox's team as proposal to government.
 They say this can take place as an environmental objective through the allocation of $500million over 2 years for capital grants.
 Mr Willox believes that at the minimum Australia should be able to become self-reliant with its own healthcare systems.
 Identifying the pharmaceutical and medical technology sectors as important players he believes Australia's health capacities should be the policymakers' first objective.
 "Resilience doesn't necessarily mean we have to make everything here. It does mean though that we can create potential to make many things here and give industry the opportunity to pivot quickly to make what we need as a country."
 Industry Update raised with Mr Willox that his organisation has been quite vocal about the way the Victorian Government has handled the covid outbreak in its state who they say have largely ignored issues and concerns of the business sector.
 He thinks that the government may have over-reacted and has taken quite extreme measures in some of its approach with controlling covid transmission.
 "It's an over-reaction. Thousands of businesses have been able to operate their businesses for months even during the pandemic.
 "They've put COVID safety plans in place but have not been able to implement it after shutdown. So this is creating economic and emotional stress."
 "It's also creating unemployment. In August 66,000 jobs disappeared from Victoria. It will have massive economic consequences."
 The AiGroup has argued for a localised and  more proportionate response to managing the pandemic. If NSW has been able to do it up to an extent, Victoria can learn from it.  
 "The government has over reacted and has not consulted more as widely as it should have. The result of that is there are businesses that could have operated and should still be opened and operated within covid safe practise capacities."
 "The reality is that many businesses are just barely hanging on and the need for the strict lockdown needs to be over."
Finishing on a more optimistic note Mr Willox says he does acknowledge the importance of donning masks and its role in successfully keeping the covid spread less than the 2-digit numbers in the state of Victoria.
He buys his supply of masks from a local Victoria manufacturer Sleep Corp Pty Ltd in South Victoria.
 "The mask manufacturing industry which is now fast expanding in Australia is a perfect example of how Australia can become stronger and a self-reliant advanced manufacturing country overall," says the AiGroup's head Mr Willox.