RESIDUAL CURRENT CIRCUIT BREAKERS ARE AS/NZ STANDARDS COMPLIANT
13-02-2017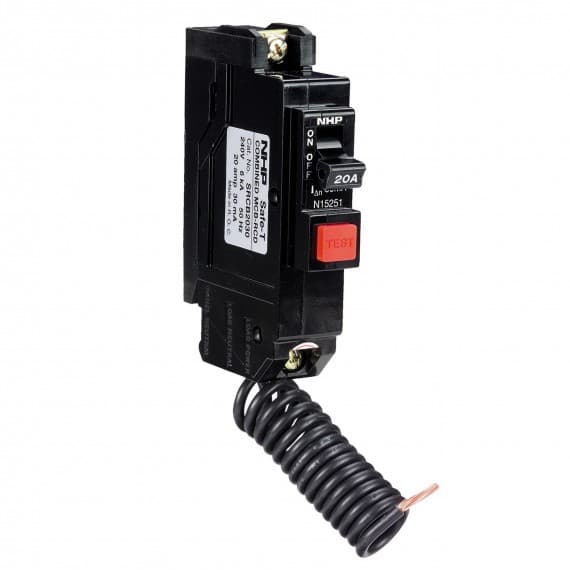 Available now from NHP, the SAFE-T SRCB is a retro-fit AS/NZ standards compliant for use in single-phase general light and power distribution boards. Versions are also available for use in Eaton and Heinemann panel boards, allowing easy replacement of MCBs without modifying the busbar chassis system.
At just 25mm wide, the compact size of the SAFE-T SRCB makes it possible to easily replace an MCB without taking up any extra space on busbar chassis. This makes the SRCB ideal for retro-fits into existing boards, reducing downtime and maximising turn-around time.
SRCB units offer overload, short-circuit and earth leakage protection in a single-pole unit. Short-circuit protection is provided up to 6kA, overload protection is rated for 10-20A, and earth leakage protection is provided to 10 or 30mA.
NHP Electrical Engineering
1300 NHP NHP
www.nhp.com.au