RESEARCHERS UNITE TO CREATE DIGITAL INNOVATION POWERHOUSE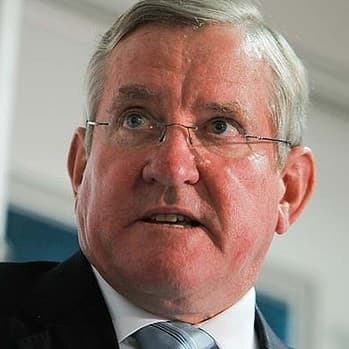 One of the largest digital innovation teams in the world will be created following a merger between the CSIRO's Digital Productivity flagship and NICTA, Australia's leading information and communications technology research body.
Researchers from the two organisations will come together to form a new CSIRO entity called Data61.
Mr Adrian Turner, a successful and influential Australian technology entrepreneur, will head the new entity.
The Minister for Industry and Science Ian Macfarlane and Minister for Communications Malcolm Turnbull announced the merger last week.
"CSIRO and NICTA are two world-class research organisations with some of the world's leading scientists," Mr Macfarlane said.
"Both have an impressive track record in digital innovation and have demonstrated their ability to take home-grown technologies to market.
"Together they will be a force to be reckoned with, creating an internationally-recognised digital research powerhouse that will benefit Australian industry as it reaches into new global markets and seizes new opportunities for jobs and growth.
"I'd like to thank the NICTA members and the Board for embracing this opportunity to supercharge Australia's digital research."
Mr Turnbull said having a single national organisation would enable Data61 to produce focussed research that will deliver strong economic returns and ensure that Australia remains at the forefront of digital innovation.
"The new combined entity will continue to train Australia's future digital technology leaders through the enhanced PhD program, with more than 300 technology PhDs enrolled at partner universities."
Mr Turner said he was joining CSIRO at an exciting time. His vision for Data61 is to harness the start-up culture of NICTA and multidisciplinary strength of CSIRO to deliver maximum benefit to Australia.
"So much of our understanding and interaction with the world is underpinned by digital technology and data. It is a fast moving and big growth area for Australia and Australian industry, and Data61 will be well-positioned to play a leading role in defining the new economic structures and opportunities that are emerging globally."
For the past 18 years, Adrian Turner has been based in Silicon Valley, firstly working for global tech giant Phillips then building his own companies from the ground-up.
Shadow Minister for Industry and Science, Senator Kim Carr welcomed the merger.
While Labor is pleased that NICTA has found a way to remain viable through a merger with CSIRO, this does not detract from the fact that NICTA should never have been de-funded in the first place," Senator Carr said.
"NICTA and CSIRO are world-class research organisations and NICTA is one of the most successful government-industry research partnerships in Australia's history.
"Labor hopes that the strong brand and international reputation that NICTA has developed will continue."
Senator Carr congratulated  Mr Turner on the new appointment.
Australian Industry Group Chief Executive Innes Willox said the merger is a positive for industry and researchers that will help build greater collaboration between the business and research communities. 
"Business welcomes the new arrangement whereby NICTA will be at the core of a new CSIRO entity Data61, said Mr Willox.  
"It is an opportunity to advance the goal for both organisations to help build competitiveness and growth through strong research and collaboration with business.
"The move will help broaden both organisations' established networks, deepen their talent pool, and create a strong united research agency."