RESEARCHERS DISCOVER A NEW WAY TO CHECK ENGINE OIL
02-06-2015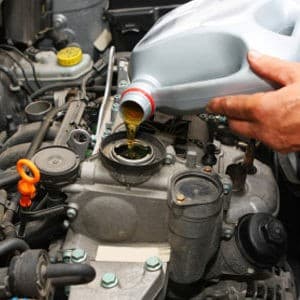 Changing the oil in your car every six months or 10,000km could soon be a thing of the past, following new groundbreaking Australian research.
Researchers at the Electron Science Research Institute (ECU) in WA have developed a low cost sensor that can monitor oil quality in engines as they are running.
ECU Director Professor Kamal Alameh said that providing an early indication of the quality of engine oil is crucial for maintaining optimum engine performance, high reliability, low maintenance costs and better environment.
"The sensors developed by ECU are only about two to three millimetres in diameter and are very rugged so they could survive inside an engine to provide real-time monitoring of engine oil quality," Professor Alameh said.
"Engine manufacturers understandably err on the side of caution by recommending oil changes every six months or 10,000 km because they want to minimise the risk of engine damage. The deployment of this sensor will save millions of litres of oil per year, in addition to protecting the environment through the reduction of waste oil generation."
Professor Alameh said the application of the sensor was wider than just car engines.
"Any process that involves using oil for lubrication could benefit by including one of the sensors," he said.
"They could be potentially be used to monitor oil pipelines, large industrial machinery or even airplanes."
Lead researcher Mr Devendra Maurya said the latest development would not have been possible without ECU's in-house multi-million dollar Micro/Nano-fabrication facility, which is equipped for material deposition, etching and characterisation.
ECU's new ruthenium oxide ion selective thin-film sensor was published recently in the Measurement Science and Technology (IOP Science) journal.