Published 02-07-2020
| Article appears in June 2020 Issue
RESEARCH PARTNERSHIP TO ENABLE AUTONOMOUS DRIVING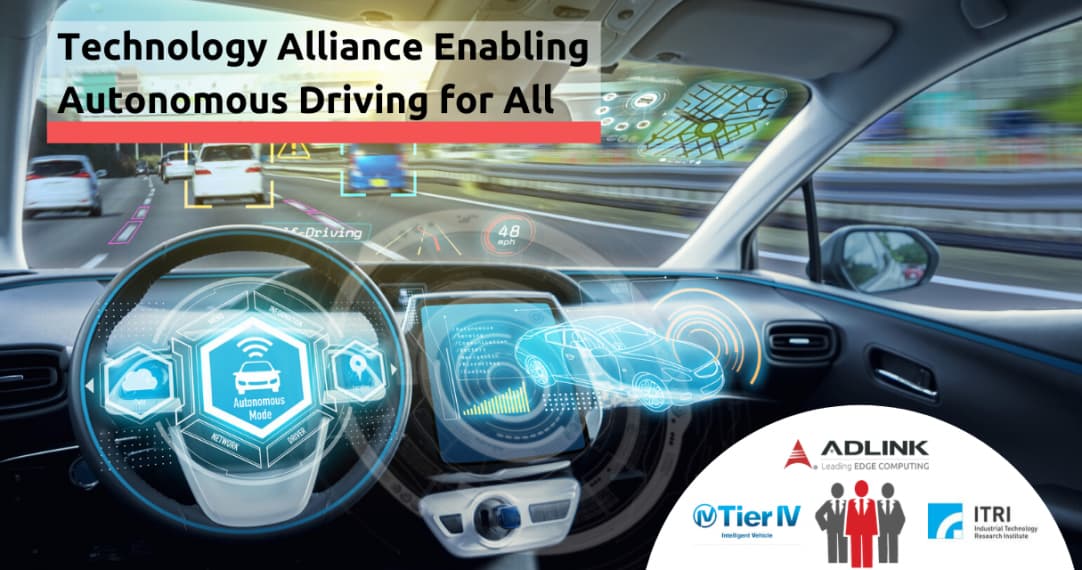 ADLINK Technology Inc. has partnered with Tier IV and the Industrial Technology Research Institute (ITRI) to help enable autonomous driving.
The alliance will focus on jointly developing intelligent transportation and traffic management systems based on Autoware open-source self-driving technology.
The partnership intends to develop Proof of Concept (PoC) field tests on public roads with local government starting in Taiwan, and will continue to expand Autoware research, knowledge and ecosystems.
ADLINK, a global leader in edge computing, has a mission to affect positive change in society and industry by connecting people, places and things with AI.
"This is a huge milestone in ADLINK's journey to develop cutting edge technologies for self-driving cars," says Eric Kao, general manager of ADLINK's Networking, Communication & Public Sector Business Unit (NCP).
"By combining the leading domain expertise of Tier IV and ITRI with our extensive know-how in AIoT, edge computing and defence-grade reliability and ruggedness, this strategic partnership will allow us to jointly develop game changing solutions for the autonomous vehicle market."
Autoware is an all-in-one open source software for self-driving technology currently used by more than 200 organisations, including the United States Department of Transportation (USDOT), Federal Highway Administration (FHWA), automotive manufacturers and startups.
The alliance of ADLINK, Tier IV and ITRI aims to create more synergy between corporate development and academic research for autonomous vehicles and self-driving accessibility.
"Operations design domain (ODD), open-source technology and ecosystem are key to building successful autonomous vehicles and related systems," says Shinpei Kato, founder and CTo of Tier IV and board of directors of the Autoware Foundation.
"We're excited to have ADLINK and ITRI's partnership in expanding Autoware."
Dr. Tzi-Cker Chiueh, ITRI's vice president and general director of information and communications research laboratories, says the alliance is a great opportunity to extend ITRI's business and technology partnership with Tier IV and ADLINK worldwide.
"ITRI has been developing connected and autonomous driving technology and collaborating with industrial partners for local field trial applications, sponsored by the Ministry of Economic affairs (MOEA) in Taiwan," he says.
With a focus on open-source technology the new alliance will combine edge AI, self-driving software and industrial research to collaborate on POCs with local government for field tests on public roads. Starting in Taiwan, ADLINK, Tier IV and ITRI hope to expand Autoware adoption, research and development to make autonomous for all a reality.