Published 22-09-2021
| Article appears in October 2021 Issue
Research Collaboration to Strengthen Welding Wire Composition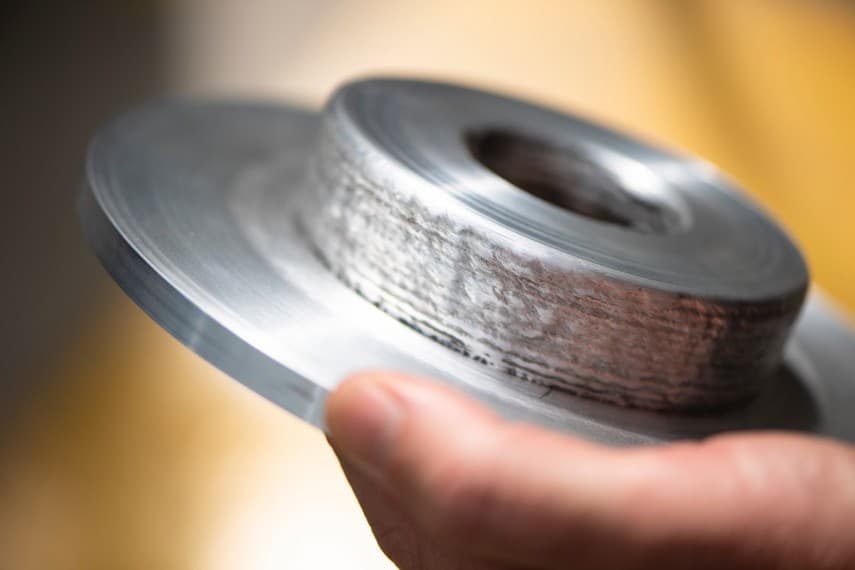 In a $600,000 research partnership between AML3D Limited and Deakin University, supported through the Innovative Manufacturing Cooperative Research Centre (IMCRC), experts are developing high strength aluminium – scandium welding wire for Wire Additive Manufacturing (WAM®) applications.
AML3D, a pioneer in commercialising Wire Arc Additive Manufacturing (WAAM), has teamed up with the Institute for Frontier Materials (IFM) at Deakin University, to investigate the effect of scandium as a strengthening element for existing aluminium wire feedstock for 3D printing and welding applications, with the potential to commercialise.
As part of the 12-month research collaboration, IFM researchers will create and road-test new alloy compositions that will deliver high strength, corrosion resistant WAAM structures, using AML3D's WAM® technology. AML3D is currently trialling various aluminium-scandium compositions for a range of industry use cases. The success of the trials will enable many new applications for its WAM® technology, with the automotive, resources (mining, oil & gas) and broader transport industries (such as shipbuilding) showing strong interest in high strength aluminium products.
AML3D Managing Director Mr Andrew Sales, encouraged by the success of the initial industry scale welding trials, describes the research progress as promising. "The uniqueness of our WAM® technology lies in its ability to 3D print large metallic structures. The welding wire compositions created through this research project will enable us and our customers to manufacture components with stronger and better mechanical properties. This will help us to position high strength Aluminium products produced by WAM® as a viable alternative to existing manufacturing and repair processes, opening up new business opportunities – locally and internationally," says Sales.
With the potential of generating new Australian owned intellectual property, the project also provides AML3D with new revenue prospects not only through high strength Aluminium WAM® parts but also wire feedstock sales for 3D printing and welding applications.
Australia is one of the largest producers of aluminium, and with scandium being declared a critical commodity for Australia, the US and Europe, Dr Matthew Young, Manufacturing Innovation Manager at IMCRC, sees the collaboration also as a significant opportunity to value add to Australian resources. "The project is a great example of creating new, higher value products using Australian resources. By enhancing the properties of aluminium by adding scandium, and thus its value, the research demonstrates that Australia is capable of manufacturing and delivering high-quality products," says Dr Young.