RESEARCH CENTRE TO FOCUS ON REMOTE EARTH SENSING DATA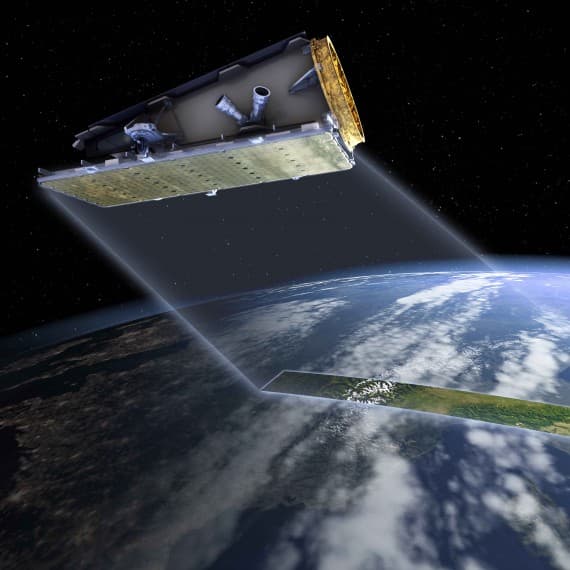 The NovaSAR satellite (courtesy Surrey Satellite Technology)
CSIRO is to set up a new research centre focused on collecting and analysing data about Earth from space. The Centre for Earth Observation will help Australian researchers maximise the benefits of observing Earth from space and further develop Australia's space sector.
Executive Director for CSIRO Digital, National Facilities and Collections Dr Dave Williams points out that CSIRO is a global expert in Earth observation from space, particularly in data modelling, analytics and applications.
"The development of new products and services based on satellite-derived data presents a growth opportunity for Australia's space sector," says Dr Williams.
"Our new CSIRO Centre for Earth Observation will be an open door for governments and businesses to access the wealth of CSIRO's expertise as well as those of our partners."
The Centre's Director, Dr Alex Held, is an international expert in Earth observation programmes and policy, remote sensing and vegetation mapping.
"Our goal is to provide technical support to the Australian space sector, and help streamline research and the operation of projects through advances in remote sensing technologies," says Dr Held.
The centre has already signed its first agreements, including one on satellite calibration and validation with CSIRO's partner, Geoscience Australia, for the Digital Earth Australia programme.
This project will further improve the accuracy of satellite-derived data and be an important Australian contribution to international satellite missions.
In addition, the new centre will manage Australia's access to state-of-the-art satellite facilities such as NovaSAR, which is due for launch later this year.