REPORTING IS KEY TO WH&S RISK MANAGEMENT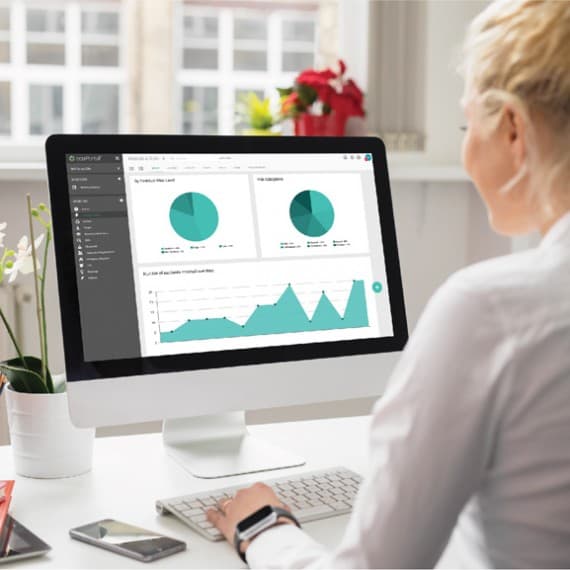 According to a Safe Work Australia report on measuring and reporting workplace health and safety, the WH&S data included in annual reports must identify - at the bare minimum - 13 areas of organisational compliance. These include fatalities, non-fatal Class 1s, TRIFR numbers, incident investigations, and compensated injury costs - to name a few.
So, how does a health and safety manager go about effectively capturing and reporting the data?
The up-coming Workplace Health & Safety Show at Sydney's International Convention Centre (22nd and 23rd May) promises to be an event like no other. Over 100 organisations will speak on and exhibit the latest cutting-edge safety products and services, and one of those companies is enterprise health and safety risk management software specialist ecoPortal.
ecoPortal is used by leading enterprises across a variety of industries - retail, manufacturing, health and fitness, food and more - to keep their employees safe at work. It does this by first raising the profile and awareness of health and safety within the company by significantly increasing the number of safety incidents being captured and reported, which enables the health and safety manager to drive cultural changes and boost staff engagement.
Keeping everybody on the same page - without paper - ecoPortal eliminates cumbersome, complex paper forms, spreadsheets, procedures, sign-offs, and escalations into an automated and easy-to-use, highly intuitive online software that makes it refreshingly easier for employees to report incidents - anytime, anywhere, with any device - computers, smartphones or kiosks.
Making it easy to capture health and safety incidents is important, but even more important is having systems in place to convert raw data into business insights so that WH&S managers can drive real change in improving health and safety processes within the company.
ecoPortal's easily configurable real-time reporting and dashboards put a health and safety manager's finger on the WH&S pulse. This makes them fully informed on what needs their attention, tracking key metrics over a period of time, and allowing them to easily and seamlessly share relevant reports with senior management and board with no extra effort.

ecoPortal's CEO and co-founder, Manuel Seidel, believes "ecoPortal's great strength lies in its ability to engage and encourage active Health and Safety participation from the ground up."


"The rise in participation gives our H&S manager what they want; the absorbable, conclusive data needed to understand complex problems. What the senior management loves the most is that these insights can be drilled into further, leading to real-time action and results for H&S management and above."


The Workplace Health & Safety Show is the official exhibition of #Safetyscape. Destined to be more than just an exhibition, the focus will be on live, interactive two-way learning. This is the must attend event for all safety professionals from a range of industries including manufacturing, building/construction, mining, councils/local government, hospitals, transport and more.
Workplace Health & Safety Show
www.whsshow.com.au