REPORT ON WORK HEALTH AND SAFETY SHOWS INTERESTING RESULTS FOR THE MANUFACTURING INDUSTRY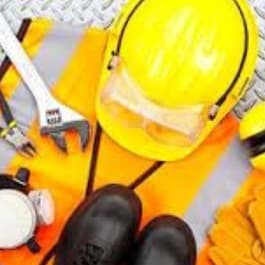 A 2015 report produced by SafeWork Australia reveals some curious and interesting things about how the manufacturing industry perceives work health and safety.

13% of employers and 30% of workers surveyed believed that some health and safety risks in the workplace are unavoidable. The most common issue reported by the workers was the risk of exposure to airborne hazards, which includes everything from steam to welding fumes, glue vapours and smoke from furnaces and ovens.

Noise was the second most reported hazard, followed by exposure to partial or whole body vibration. Workers also expressed concern at the risks involved in being exposed to wet workplaces (caused by anything from water to oil and paint) and biological materials (like meat, carcasses and blood).

When asked about the main causes for work-related injuries, employers and workers alike cited various reasons, including 'unsafe work practices and procedures', 'dangerous equipment or machinery', 'just not thinking' and 'lack of education or training'.

When we think of what can be done to make our workplaces safe, it helps to keep a few things in mind:
Everyone has a role to play in protecting people's health and safety at work. Whether you are a Person Conducting a Business or Undertaking (such as the employer), a worker, a health and safety officer or a body corporate (such as a person legally incorporated in the company), everyone has duties prescribed by the health and safety laws.
Everyone needs education and training. This means understanding how the laws and regulations apply to you as well as being familiar with the relevant company policies – and of course, learning how to handle hazards. There are different risks in every workplace, so it is important to identify what exactly the hazards are and how to handle or prevent them from becoming an issue.
 Some health and safety risks cannot be eliminated – so how can we work to reduce or control them? PBCUs, who bear the primary duty of care, will benefit from developing a proper risk management strategy that will enable hazards to be identified and assessed for level of risk, and for the risk to be controlled and monitored.

But work health and safety is not just about dealing with exposed wires or chemicals, or about the stress caused by lifting heavy boxes. We sometimes forget that work is about more than physical or intellectual labour; it can also involve what is known as emotional labour – the effort we put into our work emotionally to get a positive response from our bosses, managers, peers or employees.

A key health and safety issue involves ensuring that our workplaces are free of bullying and harassment. In 2009, a Victorian café worker named Brodie Panlock tragically took her life after she was bullied repeatedly at work. Those involved were held liable under the state's Occupational Health & Safety laws. A new law was also passed, dubbed Brodie's Law, which extended existing laws to include bullying and cyber-bullying.

While Brodie's Law only applies in Victoria, having an anti-bullying policy in place is best practice wherever you are. The SafeWork Australia report concludes that work health and safety training and inductions specifically devote more time to address bullying and fatigue.  

Promoting work health and safety involves constant attention. That is why we all need to pay attention to it.
Source LINK
Adrian Phoon is Head of Content at GRC Solutions