REPORT URGES AUSSIES TO BOYCOTT POPULAR BRANDS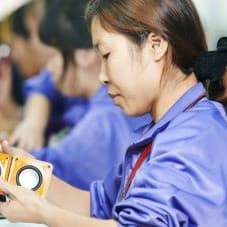 Consumers in Australia are advised to boycott some of the most popular brands after reports claiming that the companies cannot prove that their products were made ethically or sustainably.
A report by the Baptist World Aid Australia's Behind the Barcode project ,The Electronics Industry Trends report, looked and graded 56 companies on the policies in place to illuminate the risk of child labour and exploitation.
The grades work on a scale from A – F, which are a reflection on transparency and visilbility of the practices.
Gershon Nimbalker, the organisations advocacy manager, said the results were disturbing.
"Despite the size and profitability of these companies, no company could demonstrate to us that the workers that are producing their products are being paid a living wage," he said.
"Things like food, water, electricity, shelter and clothing, and have a little bit of money left over for discretionary spending and emergency savings.
"This is the most valuable industry in the world, worth in the trillions.
"If anyone can afford to ensure they have an ethical supply chain, it's our big tech companies." He continued.
The average of the 2016 report stands at a C grade, which shoes that there is still a number of factors that have yet to be addressed.
There was a 64% show of improvement since the first report in 2014, however no company has yet earned an A grade.