REPORT REVEALS CONTINUING GLOBAL IOT SECURITY CONCERNS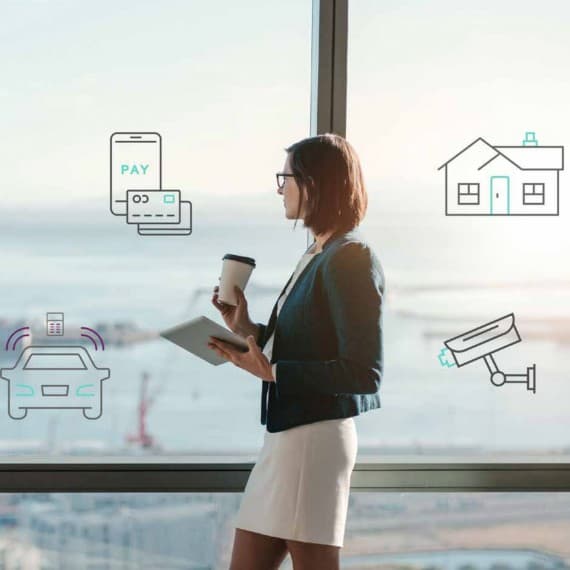 Despite an increased global focus on IoT security, the latest report from security specialist Gemalto reveals that only around half (48%) of businesses can detect if any of their IoT devices suffers a breach. "The state of IoT security" also finds that the proportion of companies' IoT budgets spent on security is increasing, while companies increasingly see IoT security as an ethical responsibility.
The report follows a global survey of 950 IT and business decision makers, including 100 from Australia. The manufacturing sector was strongly represented, with 107 individuals surveyed worldwide.
"Given the increase in the number of IoT-enabled devices, it's extremely worrying to see that businesses still can't detect if they have been breached," says Jason Hart, CTO, Data Protection at Gemalto.
One strong global trend identified in the survey is that companies want governments to intervene, with 79% asking for more robust guidelines on IoT security, and 59% seeking clarification on who is responsible for protecting IoT.
Despite the fact that many governments have already enacted or announced regulations specific to IoT security, almost all (95%) businesses believe there should be uniform regulations in place.
Hart adds: "With no consistent regulation guiding the industry, it's no surprise the threats – and, in turn, vulnerability of businesses – are increasing. This will only continue unless governments step in now to help industry avoid losing control."
The increased focus on security is still based on traditional methods. The majority (71%) encrypt their data, while password protection (66%) and two-factor authentication (38%) remain prominent.
There is, however, growing support for the use of Blockchain technology, with a quarter (23%) of respondents believe that it would be an ideal solution to use for securing IoT devices, and 91% of organisations that don't currently use the technology are likely to consider it in the future.
Hart continues: "Businesses are clearly feeling the pressure of protecting the growing amount of data they collect and store. But while it's positive they are attempting to address that by investing in more security, such as Blockchain, they need direct guidance to ensure they're not leaving themselves exposed. In order to get this, businesses need to be putting more pressure on the government to act, as it is them that will be hit if they suffer a breach."
"The state of IoT security" is available now from the Gemalto website.