REPORT PUTS A PRICE ON LATE PAYMENTS – AND IT'S TOO HIGH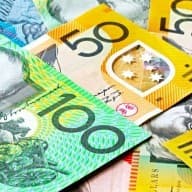 Small business accounting specialist Xero has published a report that attempts to quantify the magnitude and impact of late payments to Australian small businesses. The report, "Paying the Price: the economic impact of big businesses paying Australian small businesses late", puts the value of outstanding, late payments at $115 billion a year.
The research finds that half of all trade credit invoices are paid late and surmises that solving the problem would see small and medium businesses benefit by $4.38 billion over 10 years.
According to Trent Innes, Xero Managing Director, Australia and Asia: "Late payments are the scourge of small business, and being able to name the staggering figure of $115 billion for the first time gives fresh urgency to solving the problem. We call on big business and government to prioritise this issue. Our research finds that addressing the fundamental inequality of small business carrying $115 billion worth of debt on behalf of big business will deliver a significant benefit of $4.38 billion to SMBs over a decade."
The report finds that over half of all trade credit invoices to SMBs (53 percent) are paid late, being settled an average 23 days after they are due.
However, SMBs in manufacturing are among the slowest to be paid, with an average of 31 days to be paid by all customers. This is a 13-day lag when compared to SMBs in accommodation and food services and financial services, with an average of 18-days to be paid.
"In a period of soft economic growth, encouraging large businesses to pay on time should be a priority for the 46th Parliament," said Angus Capel, Small Business Advocate, Xero.
"Government and industry are to be commended for the substantial steps taken to address small business late payments. However, the newly found scale of interest-free loans, in the form of late payments that big business continues to force upon small business warrants further attention."