REPORT HIGHLIGHTS TEACHER DEVELOPMENT AS KEY TO STEM EDUCATION
15-06-2017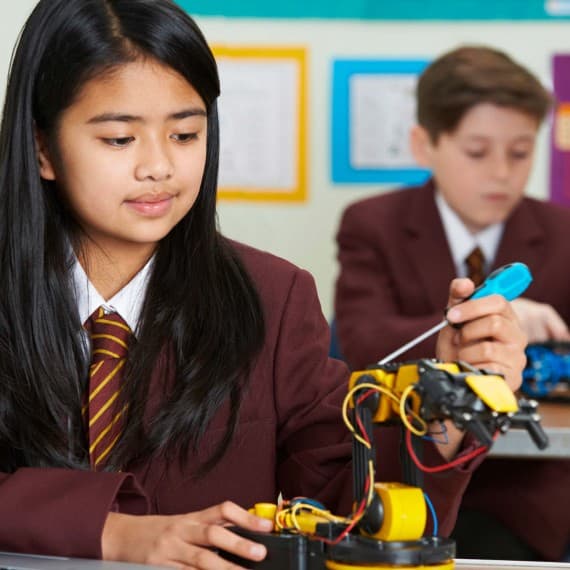 The Australian Industry Group has released its report on science, engineering, technology and mathematics skills under the title "Strengthening school-industry STEM skills partnerships".
This report is the culmination of a two-year research project funded by the Office of the Chief Scientist to improve student participation in STEM-related disciplines by encouraging school and industry collaboration. The report also investigates the need to improve teacher and student understanding of the demand for STEM skills in the workplace, and to encourage students to consider further study and a career in STEM.
Launching the report, Ai Group Chief Executive, Innes Willox said: "The development of a STEM-qualified workforce starts in schools, which have an important role to play in spreading awareness and providing STEM programmes for students in concert with industry. This project has made a significant contribution to this process."
Australia's Chief Scientist, Dr Alan Finkel, added: "We need to provide our teachers with the best possible support and professional development, so they in turn are well positioned to inspire students. This project does an impressive job identifying models of schools and industry working together that we can learn from and scale up."
The report highlights the need for the professional development of teachers to enable successful school-industry collaboration, and the role of education systems in providing this support. Schools and companies also need support to form sustainable and enduring partnerships to jointly advance student STEM skills.
Researchers found that multiple models of school-industry engagement are already in place across Australia, ranging from 'single school-single company' models, through to larger hub-type arrangements involving many partners.
The project included an extensive Australia-wide mapping exercise, which resulted in the production of the STEM Programme Index 2016.
Australian Industry Group
www.aigroup.com.au