REPORT EXAMINES MOTIVES AND MEANS FOR SUPPLY CHAIN INNOVATION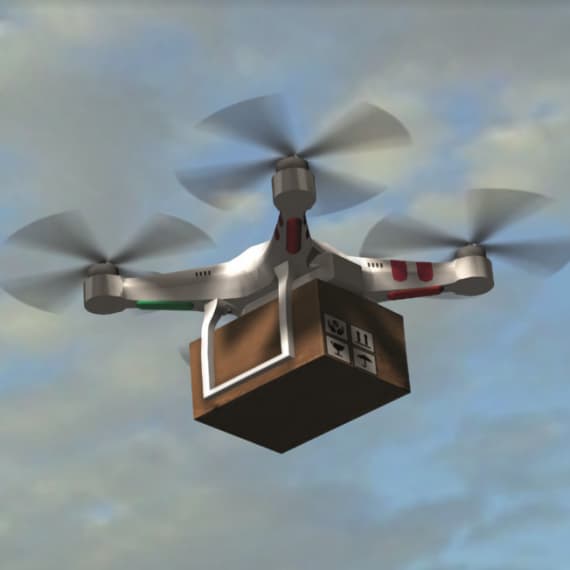 Even innovators draw the line at drone delivery
One in five decision makers in Australian companies identified their organisation's supply chain as being "innovative" in the latest Supply Chain Innovation Report jointly compiled by apicsAU and Chainalytics. But even the majority of these innovators drew the line at some recent trends, such as drone delivery.
The findings of the report are based on a survey during August and September 2016 of senior and mid-level managers of apicsAU Australia member companies and Chainalytics APAC clients working for multinational and domestic companies conducting business in Australia.
While the innovators were in the minority (with a little over 55% identifying their supply chain position as "early-adopter/early-majority" and over 27% as "late-majority/laggards"), the report did reveal that the innovators were keen to adopt new technologies, such as cloud computing, mobile payment technologies, virtual stores, 3D printing and on-demand delivery services such as UberRush. Drone deliveries, however, were perceived as a step too far, with very few organisations overall (and just 20% of innovators) even considering the concept.
The report does confirm the motives for innovation, with most respondents confirming that supply chain cost reduction is the prime outcome, followed by collaborative partnerships and reduced time to market. Interestingly, though, it is only the self-percieved innovators that cite increased market share as a motive.
Among the conclusions of the report is the assertion that innovators must reach out to their extended supply chains to  gather knowledge for strategic change. Also, to continue this innovation, organisations need to periodicallyevaluate their strategies and collaborate outside their "normal" boundaries to set new targets and nurture innovation.
apicsAU
1300 557 175
www.apicsau.org.au