Rent now and get 1 week free rental!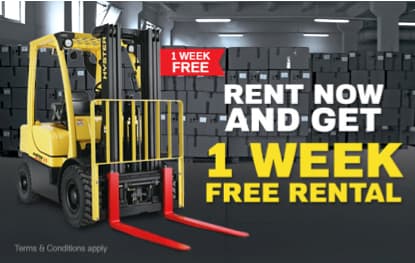 Busy? Need a hand? Rent for 6 weeks or more and receive 1 week free rental!*
And with our huge range of materials handling equipment to choose from, nothing can stop you at this busy time of the year.
This offer is strictly for a limited time and while stock lasts.
Call us now on 1300 880 335.
*Terms & conditions apply. View our website for T&Cs