REMOVE CONTAMINATION WITH SERPENT & DOVE MAGNETIC TRAPS
04-08-2015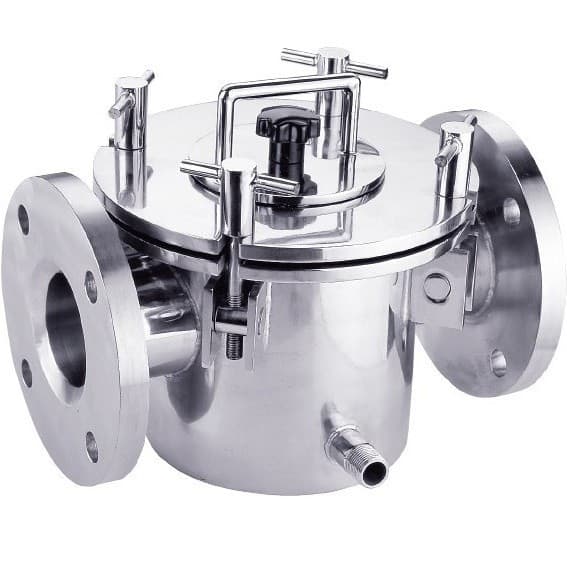 Unwanted tramp iron turns up in most liquid process lines – whether it's chocolate, custard, fruit juice, oil, ink or ceramic slip.
Removing iron contamination from such liquids, even viscous material is no problem with Serpent & Dove's Magnetic Traps.
Effective separation of iron contamination even from viscous liquids such as chocolate, syrups, jams and sauces is no problem with insulated magnetic traps which employ a water jacket filled with hot water or oil to warm the product and reduce viscosity.
Magnetic traps come in a range of sizes to suit lines from 50 to 100mm diameter and have internal magnetic elements providing up to 1.2 Tesla (12,000 Gauss) on the surface of the elements.
An easy-clean model can provide strengths up to 0.8 Tesla (8000 Gauss).
Magnetic traps are 304 or 316 stainless steel to food grade with polished finish and are designed so that liquid flow is not impeded.
Serpent & Dove
Ph: 02 9971 7577