REMOTELY MONITOR YOUR UV WATER PURIFICATION SYSTEM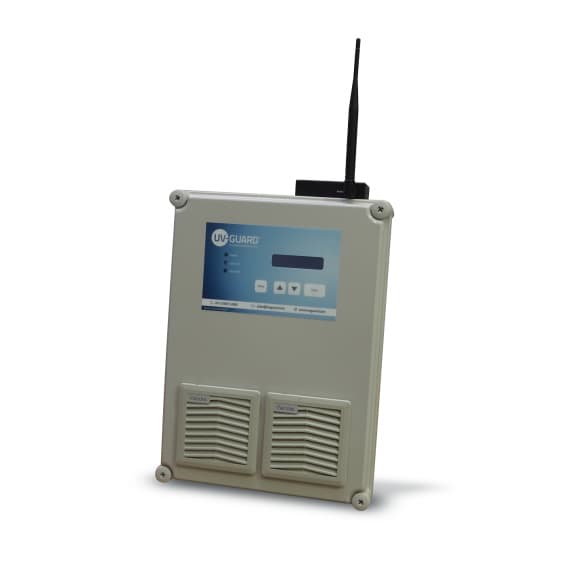 As a cost-effective, environmentally sustainable and low-maintenance solution to water treatment applications, UV lighting comes out atop other solutions.
The primary downside of UV systems has so far been the monitoring of equipment in remote or inacessable locations. This, however, is about to change.
With UV-Guard's new SMS module, if you have mobile phone coverage, you can now check the status of your UV water purification; no ifs, no buts, no qualifications. Anywhere, anytime.
The new SMS module can send status alerts to maintenance staff or facility operators, warning of events such as lamp failures, UV output dips, power failures, or system operation initialisation.
This SMS module is ideal for UV systems that are located on roofs or remote facilities, and is proving popular in mining and remote communities, and farmers with expansive facilities.
The module also integrates into UV-Guard's Programmable Logic Controller, to provide specific UV system status updates, so you can be informed of the exact status of the system in realtime.
UV-Guard designs, manufactures and supplies an extensive range of UV water purification equipment, as well as spare parts for all major UV brands. It also provides a maintenance service for all UV purification installations.

UV-Guard
02 9631 3900
www.uvguard.com