REMOTE LOGGERS KEEP WATCH ON THE ENVIRONMENT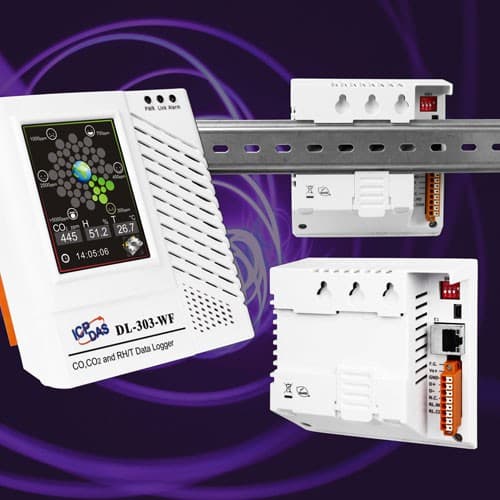 ICP Electronics Australia has a new series of easy-to-apply remote environmental logging modules.
The ICP DAS DL-300-WF series is an indoor air-quality-monitoring module with Wi-Fi, Ethernet, PoE and RS485 interfaces that make it easy to incorporate into monitoring and control systems. The loggers can be used to record CO, CO2, temperature, humidity, and dew point information, including date and timestamps, and are able to store up to 450,000 downloadable records.
Real-time data can be accessed from the DL-300-WF data logger anywhere and at any time by using the free Windows software or mobile apps for both Apple and Android.
Support is also available for popular industrial protocols such as DCON, Modbus RTU, and Modbus TCP, as well as the emerging MQTT IoT connectivity protocol.
The loggers can be used as desktop units, wall mounted or mounted on a DIN rail.
ICP Electronics Australia
02 9457 6011
www.icp-australia.com.au