REMOTE CONTROL VEHICLE FOR PIPELINE INSPECTION
02-07-2015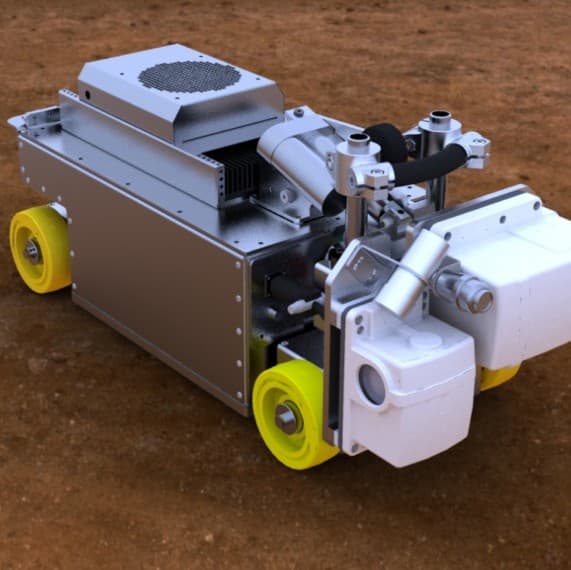 Equipped with a scanCONTROL laser scanner from Micro-Epsilon, a special vehicle inspects the inside of a pipeline for deformations and cracks.
This mobile device is used in harsh environmental conditions and high ambient temperatures, such as in the middle of the desert.
It is ideally suited to automatic inspection and recording of measured data.
To meet safety regulations, the inspection of the internal parts of pipelines is mandatory, as any deformations can lead to cracks, which could result in complete pipe failure or, in the worst case, to personal injury.
The critical factor is the weld seam.
German company DEKRA developed a fully automatic vehicle that solves this task by using a combination of visual inspection and geometrical measurements performed by a scanCONTROL laser scanner available from Bestech Australia.
To make the vehicle suitable for different types of pipeline in all regions around the world, it is protected against sand, dust and ambient temperatures up to 100°C.
In combination with the fifth wheel on the top of the vehicle pressed against the top of the pipeline, the ROV can travel up a high gradient of around ± 45°.
All data output can be logged and used to trigger an alarm (if desired) as soon as an anomaly is found in the geometry, including roundness, defects and welds.
Bestech Australia Pty Ltd
Ph: 03 9540 5117