Materials Handling & Equipment
Reliable Measure for Contactless Linear Displacement Always a Breeze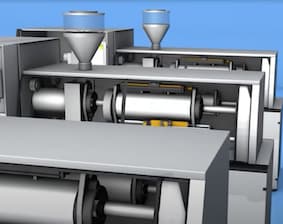 Reliable and accurate measurement of linear displacement has been a long standing challenge in harsh environments such as machine tools and injection moulding machines.
But a new range of sensors has risen to the challenge.
TURCK's newest generation of contactless linear position sensors make high precision measurement a breeze.
They employ the inductive resonance circuit measuring principle which provides faster and more accurate position detection results.
Ideally suited for wide range of applications, TURCKS' linear sensors can achieve a level of precision never before possible thanks to their 5 khz sampling rate and 16 bit DA converter.
Inductive linear position sensors are insensitive to magnetic fields making them idea for metalwork applications.
Thanks to their superior shock resistance the sensors can operate reliably in all types of pressures and punches, and woodworking or plastic injection moulding machines.
They are built tough to withstand harsh environmental conditions such as humidity and dirt and for a reliable output position signal during vibrations and shocks of up to 200g.
TURCK offers new devices in measuring lengths from 100 to 2000 mm.
To find out more contact TURCK Australia on – 1300 132 566 www.turck.com.au