REGULATION REQUIRED TO FIX NATIONAL ELECTRICITY MARKET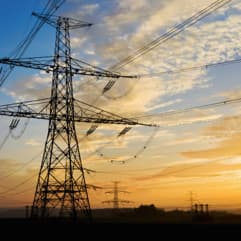 "The National Electricity Market is largely broken and needs to be reset," said ACCC Chair Rod Sims in launching the final report of the Australian Competition & Consumer Commission's Retail Electricity Pricing Inquiry.
Sims went on to acknowledge that: "Previous approaches to policy, regulatory design and competition in this sector over at least the past decade have resulted in a serious electricity affordability problem for consumers and businesses."
The inquiry, which commenced in March 2017, began by identifying the root causes of high electricity prices across the entire electricity supply chain, and has now made 56 recommendations detailing ways to fix the National Electricity Market (NEM).
Many of the recommendations involve increased regulation of the market as well as measures to reduce the 'concentration' (shortage of competition) of the market.
And while much of the initial coverage of the report has focused on the impacts and consequences for domestic users, the inquiry has been at pains to consider the plight of business, particularly from the SME standpoint.
Perhaps one of the most contentious recommendations from the report is to move both domestic and SME customers off excessively high 'standing' offers to a new standard 'default' offer to be independently set by the Australian Energy Regulator – a measure that acknowledges that market-driven pricing is one of the failures of the NEM.
There is also a measure aimed at encouraging investment in new power plant (of unspecified type) whereby the Australian Government should enter into low fixed-price (for example, $45–$50/MWh) energy offtake agreements for the later years (6–15) of new generation projects.
This, the report reasons, would help project developers to secure debt finance for projects where they do not have sufficient offtake commitments from commercial and industrial customers for the later years of projects. This will encourage new entry, promote competition and enable commercial and industrial customers to access new low-cost generation.
"Commercial and industrial customers, like mining and manufacturing companies, have watched what has been a relative competitive advantage to them, affordable electricity, now threatening their viability," said Sims.
"While important steps have been taken recently, restoring electricity affordability will require wide ranging and comprehensive action. We believe our changes can and will, if adopted, have a powerful and tangible impact on electricity affordability for all Australians; this will reduce economic inequality and enhance our national welfare."