REGISTRATIONS OPEN FOR NATIONAL MANUFACTURING WEEK 2018
20-02-2018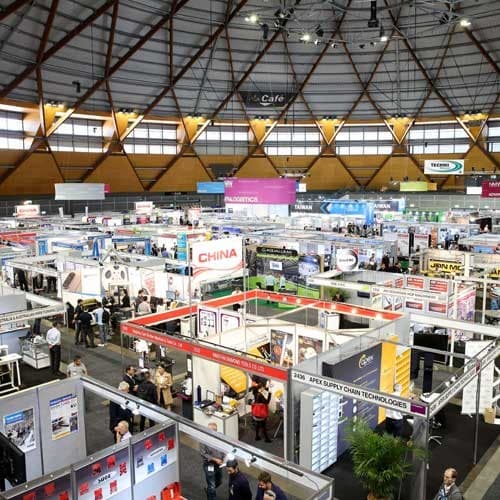 Thousands of visitors, exhibitors, and speakers from around the world are expected to attend National Manufacturing Week (NMW), to be held from 9th to 11th May 2018 at the Sydney Showground.
With registrations now open, the free-to-attend event will offer unrivalled access to world-class speakers and renowned exhibitors, discussing the latest in industry trends and innovations over three days.
Themed 'Where Innovation Meets Opportunity' to represent the leads, lessons, and partnerships formed at the event each year, the programme will centre on and explore the impact of digital transformation, innovative design and business management on the manufacturing industry.
This year's speaker programme features a leading-edge series of seminars, showcases, workshops and networking sessions. The event will host 40 presenters including Dresden Optics' Founder Bruce Jeffreys, Plastfix's CEO Mario Dimovsk, Apollo Kitchens' Managing Director Peter Bader, AusIndustry's Director of Accelerating Commercialisation Larry Lopez, and SSS Manufacturing's CEO Chris Brugeaud.
The exhibition area will also showcase more than 150 exhibitors from leading companies from around the world and will be divided into 12 product zones: Advanced Materials, Additive Manufacturing, Automation and Robotics, Electrical, Engineering, the Industrial Internet of Things (IIoT), Machine Tools, Packaging and Plastics, Industrial Safety, Supply Chain and Logistics, Warehousing and Materials Handling, and Welding Technology.
Leading companies will exhibit the latest technology in manufacturing each day in the exhibition area, and will be presented by 3M, Alfex CNC, Atom, ECI Solutions, Farley Laserlab, HG, Konica Minolta, Millsom Hoists, Supagas, NHP, Nikon, Renishaw, Techni Waterjet, and WAGO.
NMW 2018 is expected to attract thousands of visitors, exhibitors and speakers from more than 20 countries around the world.
"National Manufacturing Week is Australia's only fully integrated annual manufacturing exhibition, and provides an unrivalled opportunity for delegates to network, collaborate and learn from one another," said 2018 Exhibition Director Robby Clark.
"Last year was one of our record events in Melbourne, with more than 10,000 visitors coming through the doors. We are ready for another great NMW in Sydney this year, with a number of high-quality speakers and exhibitors already confirmed."
This year NMW will be continuing with the successful Business Matching Programme, which provides visitors a personalised itinerary of meetings and content sessions that match their specific needs and maximises their time onsite.
Major industry partners and sponsors for NMW 2018 include the Australian Manufacturing Growth Centre, SafeWork NSW, and Welding Technology Institute of Australia. Partnership opportunities are still open, with more information available on the NMW 2018 website.
NMW 2018 will again be co-located with the Safety First Conference & Expo, and Inside 3D Printing Conference & Expo. NMW 2018 is free to attend and provides a unique opportunity to extend knowledge and training.
National Manufacturing Week will run from 9th to 11th May 2018 at the Sydney Showground, Sydney Olympic Park. To register for NMW 2018, visit www.nationalmanufacturingweek.com.au.