REGISTRATION OPENS NEXT TUESDAY, DECEMBER 1, FOR AUSTRALIA'S 'ONE STOP' SAFETY SHOW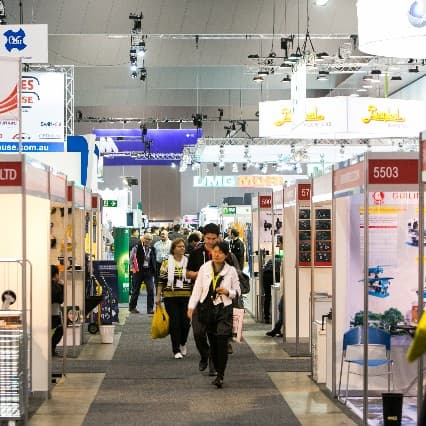 Registration is now open for the Safety First Conference and Expo in Sydney next May – the industry's only one-stop safety event.
Safety First, to be held from May 11-13, offers the power combination of a high-level conference plus a showcase of the latest technologies, products and services for improving safety at work.
The four-day event, to be held at the Sydney Showground, Olympic Park, is being co-located with National Manufacturing Week (NMW), Australia's largest and longest-running manufacturing industry event.
NMW 2016 will introduce new features – including co-location with Inside 3D Printing conference and expo, the world's largest 3D printing event.
Safety First features:
·       A mix of paid and FREE education content on important topics for improving workplace safety standards, boosting compliance and reducing safety expenditure
·       One-to-One meetings and other match making services bringing together buyers and suppliers
·       Access to networking opportunities - both within the Safety First exhibition, and through broader National Manufacturing Week programs.
Event Director, John Gorton says the Sydney event will build on the success of the first-ever Safety First Conference & Expo, held in Melbourne in 2015.
"The first Safety First event showed us that safety professionals are hungry for opportunities to forge networks and share information about strategies and – most importantly – about ways to influence their organisation's safety culture," Mr Gorton said.
To help spark conversations in the lead up to the 2016 event, organisers Reed Exhibitions are mounting a Refer a Colleague campaign.
The campaign gives attendees the chance to win access to the Premium Forum packages, meeting with industry leaders to hear, first hand, their ideas for taking workplace safety to the next level. 
To qualify, attendees should register online and use the Refer a Colleague page to let colleagues know about the 2016 event. 


For details and registration, visit: SafetyFirstexpo.com.au.
Registration is free to the trade and gives free access to the MyEventPlanner hub with features including contact and discussion boards.