REGIONAL MANUFACTURER SEEKS SKILLED TRADIES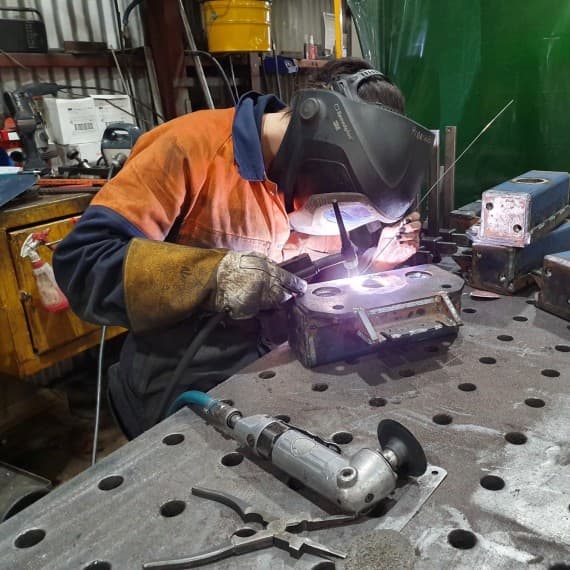 A manufacturing company in the western Victorian town of Ararat is actively seeking skilled and experienced welders and press brake operators after a multi-million dollar investment in new equipment and an expansion of its premises. Ararat is located about 200km west of Melbourne and 90km west of Ballarat, and at the time of the 2016 census had a population of 8297.
AF Gason is the town's largest employer, currently employing more than 120 staff. It has been family owned for almost 75 years, with fourth generation family members active in the business. The company offers a range of services including laser cutting, powder coating, automated welding and assembly of a diverse range of farm machinery and industrial components, and is embarking on a major new capital equipment investment in advanced laser cutting and materials handling.
It expects to have the latest European technology based laser cutting and related Stopa component storage system ready for commissioning in the first quarter of next year. It will be an investment of about $6 million and will be housed in a new building adjacent to the current 20,500m2 under roof on the company's 3.5ha site.
Managing director Wayne Gason says that the company already has a highly skilled workforce and has a very active in-house and externally supported apprenticeship training program.
"We have always had a reliable and supportive workforce of principally local residents but currently we are looking to add at least fifteen new trades employees to our team," he says.
"We are having significant success with our continued investment in and the diversification of our rural product range that includes new tillage, fertiliser spreading and rotary mowing machines. With our focus on new safety and user-friendly features we are growing our market share in the Australian and New Zealand rural markets in particular.
"We also manufacture under the brand names of Jindara and Eureka the leading ranges of combustion wood burning household heaters. We also undertake significant steel component manufacturing projects for other established brand name businesses."
The company has had a commitment to innovation and diversification for more than 60 years.
"With our product range growing with more new advanced machinery releases under way, we offer immediate job opportunities for experienced welders and press brake operators who possess a strong work ethic and the relevant trade qualifications," Gason says.
The town dates from the gold rush era of the 1850s, and has many historical architectural features from that time. There are considerable travel opportunities with a double lane highway almost all the way, and train and bus to Ballarat and Melbourne with a daily V/Line VLocity train service reaching Southern Cross station (Spencer Street) in just over two hours.
There are excellent educational, health, community and retail services plus an extensive choice of sporting activities, which make the town a great place to live and to be involved.
Ararat is a gateway to The Grampians, and has many impressive geological and natural landmarks in the immediate rural vicinity, as well as a number of notable wineries within easy reach.
For a young family, the town and adjacent areas offer an affordable opportunity to establish a family home at a cost that is attractive compared to other regional towns and especially favourable compared to Melbourne's suburbs.
Gason says the popular real estate listing sites show plenty of choices for established and newly built houses and apartments in the town.
"The median price for a home in Ararat is currently only $211,000, and local real estate agents list a number of local home purchase opportunities within the $200,000 to $300,000 asking price range.
"We advertise our employment opportunities under the title 'Gason jobs' on the seek.com.au website or on the Gason Facebook page, or direct contact can be made to HR manager David Lay on 03 5352 2151".
AF Gason
03 5352 2151
www.gason.com.au