REFRIGERATED DRYERS BANISH WATER VAPOUR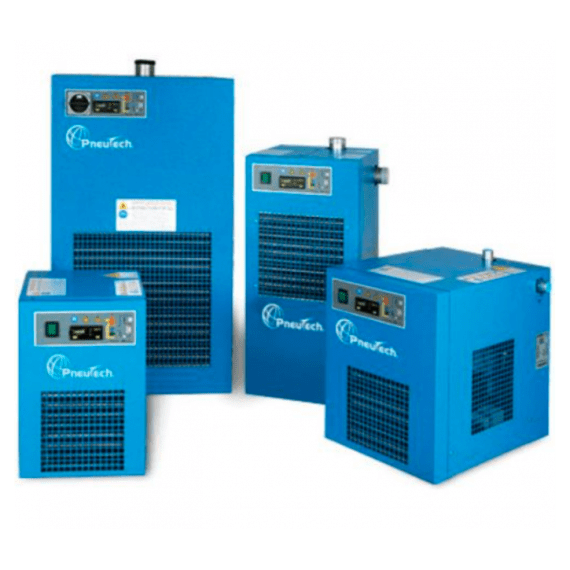 Refrigerated compressed air dryers remove water from compressed air by refrigeration and condensation. They are essential for all applications where water vapour in the compressed air supply is detrimental to the function the equipment being operated.
Available from the international Pneutech Group of screw compressor companies, Pneutech F Series refrigerated dryers feature reduced energy consumption, low pressure drop, constant pressure dew point, minimum environmental impact and maximum component recyclability.
With flow capacities ranging from 350 to 22,000L/min, Pneutech F Series dryers achieve excellent performance even in instances of high ambient and high inlet temperatures. This is due to their highly efficient and ultracompact modular aluminium heat exchanger coils with vertical downward flow.
Free-standing Pneutech F Series dryers may be incorporated into any compressed air system to remove water vapour and improve the quality of the air supply.
The dryers compliment the Pneutech range of screw compressors and complete range of additional services to ensure that compressed air users get the best possible pipework and air preparation systems to suit their requirements.
Pneutech Group
1800 763 833
www.pneutechgroup.com.au