REDUNDANCY MODULE BOOSTS POWER SUPPLY RELIABILITY
11-12-2017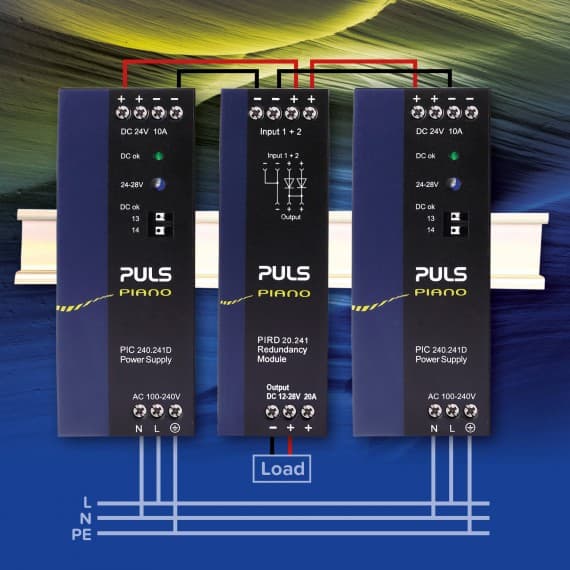 The latest addition to the Puls Piano range of DIN-rail power supplies from Control Logic is a cost-effective diode redundancy module that can be used to increase system reliability by integrating 1+1 or N+1 redundancy.
The PIRD20.241 module can be used in either a 2x10A or 1x20A configuration for safe decoupling of parallel-connected power supplies for quick integration into the system. The input voltage can be between 9 and 35V with both constant current and hiccup overload power supply behaviour accepted.
The module features a wide operating temperature range of -40 to +55ºC without derating and a narrow width of only 39mm. These factors combine to enable its integration in a wide range of application areas that can benefit from the Puls brand characteristics of high efficiency, absolute reliability and long life.
Control Logic
1800 557 705
www.control-logic.com.au