Reducing energy consumption in manufacturing with OCME
23-10-2014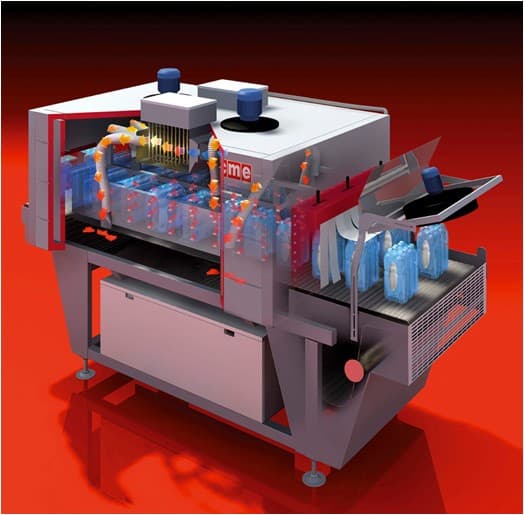 OCME S.r.l, Italian world leading manufacturer of packaging, handling and palletising systems for the FMCG beverage and consumer products industries, have announced that they have introduced solutions that provide manufacturers with up to 36 per cent energy savings.
Realising that beverage manufacturers were facing rising energy costs, OCME looked at providing their customers with new and sustainable solutions to increase their energy efficiency and ensure long term competitiveness in the industry.
OCME developed an 'energy saving kit' for their range of shrink wrappers that can provide energy savings of up to 25 per cent. The kit provides improvements in the following ways:
* Remodelled air flow channelling which results in energy saving, lower temperature of mesh conveyor, faster format change and improved pack quality.
* Thermal power is adjustable in real time compared to the production capacity, so when a product is detected as missing, the tunnel automatically goes into a 'stand by' mode
* Heat loss is minimised, via temperature detectors on the mesh conveyor. The speed of the servo controlled cooling fans are adjusted to reduce the heat loss of the conveyor without impacting on the melt temperature of the film
* Auto closing/opening doors have been installed at the infeed/outfeed of the tunnel improving energy retention
* Auto speed adjustment of the conveyor speed to maintain correct time for the pack in the tunnel according to pack size and production capacity
OCME's latest machine release - the DryBlock solution consolidates end of the line equipment in order to reduce the number of motors required and hence energy. The DryBlock solution combines the entire dry part of a production line from the labellers into a single integrated and synchronised Monoblock to ensure cost reduction, reduction of energy consumption, space reduction, an increase in efficiency and high levels of flexibility.
OCME S.r.l is represented in Oceania by HBM Packaging Technologies.