REDUCE PUMPING COSTS WITH RAGAZZINI PERISTALTIC PUMPS
20-01-2016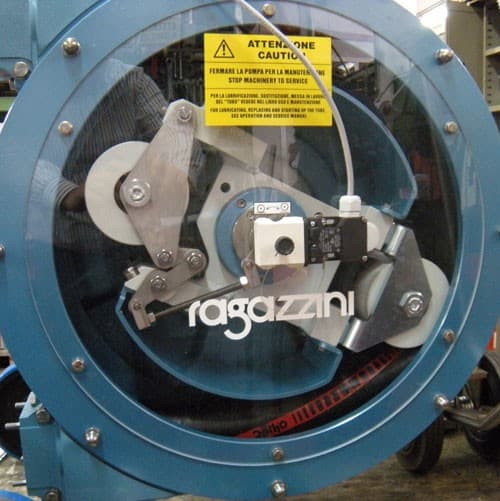 Manufacturers can save money on their pumping costs by installing Ragazzini Rotho peristaltic pumps according to Australian distributor, Hydro Innovations.
The design of the pumps allows asset owners to reduce downtime, energy costs, maintenance costs, and also reduce the risk of product contamination.
Food, chemical and pharmaceutical industries should find the range interesting.
The Ragazzini Rotho pump is self-priming and requires no seals or valves, and only requires the occasional hose replacement to keep it running at peak efficiency.
The "roller on bearings" design eliminates the need for the pump casing to contain a lubrication fluid because there is no friction on the surface of the hose.
This means drives can be smaller compared to other peristaltic pumps, and maintenance costs are much lower because there is no fluid to drain and replace each time a hose is changed.
The "lubrication free" casing also means that there is no contamination hazard when pumping food grade or hygienic products.
Easily retractable rollers also make clean-in-place (CIP) or sanitise-in-place (SIP) operations much easier.
By retracting the rollers, CIP or SIP fluids can be flushed straight through the hose. Leak detection (due to a worn hose) is also super fast because of Ragazzini's float type sensor, located at the lowest point of the pump housing, so pumping can be stopped within seconds of a leak, reducing product wastage.
A very strong vacuum enables the pumping of quite viscous products (even with solid particles), because the pump can produce the "pull" to draw materials such as honey, grout, resins or waste sludge or slurries.
The "Rotho" is also a good choice for transferring shear-sensitive or foamy products, where the non-emulsifying action minimises damage to the product or its consistency. 
The Ragazzini Rotho pump can run in either direction, making it ideal for loading and unloading jobs.
The pumps can run dry without damage, and because there is no contact between the product and the mechanical parts, a long service life can be expected.
Pumps can be used for dosing jobs as little as 0.5 litres per hour or transfer applications up to 180m3/hr. Pumps can develop pressures to 15 bar.
Hoses are available for corrosive and/or abrasive applications and for hygienic, food grade or high temperature applications. CIP and SIP hoses can be steamed to 120oC.
Autoclave sterilisation is possible on alimentary and pharmaceutical hoses.
Hydro Innovations
Ph: 02 9898 1800