Red tape tying VIC business down: survey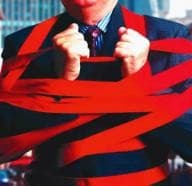 Businesses in Victoria are struggling with the increased burden of red tape, according to a recent survey by the Victorian Employers' Chamber of Commerce and Industry (VECCI).
More than 80 per cent of survey respondents said compliance with government regulation is stifling business operations.
The VECCI - Commonwealth Bank Survey of Business Trends and Prospects, released recently, highlighted the effects of the red tape burden many businesses are experiencing, including the deferral of investment and hiring by employers. 
"Of the 300 survey respondents, 81.3 per cent said that the government compliance process was impacting on their business in either a moderate or major way," says VECCI Chief Executive Mark Stone. 
"When asked how much time they spent complying with regulatory requirements, almost half of the respondents said that they spend one to five hours focused on red tape requirements per week and 16.5 per cent spent six to 10 hours. This is clearly time that could be better spent running a business rather than dealing with endless compliance requirements." 
Respondents reported that their compliance burden had increased over the past two years, particularly in the costs associated with compliance. Sixty per cent reported an increase in internal costs, and 54 per cent reported increased costs associated with seeking external, third party expert advice.
Complying with regulatory requirements has also led to changes in business plans for a number of respondents, with 20 per cent deferring investment plans and 16 per cent changing investment plans as a result of the compliance burden.
Hiring intentions were also affected, with 21 per cent reporting a deferral and 23 per cent changing hiring plans.
"The survey results come as no surprise to many in business," says Mr Stone. "The Victorian Competition and Efficiency Commission's (VCEC) 2011 review of the Victorian regulatory system showed that there are no less than 65 business regulators that employ more than 8600 staff, administer almost 2.9 million licenses, have annual expenditure of more than $2.6 billion and recoup almost $570 million through fees. Additional regulatory activities are also undertaken by Victoria's local councils, other agencies and national regulators. 
"The majority of regulators administer regulatory regimes that involve permits, licenses, approval, registration or some similar process. As VCEC has noted, these processes can, and often do, impose a significant regulatory burden on Victorian businesses. 
"Recent government proposals to change zoning regulations show that red tape can be simplified, but the fact that businesses are deferring investment plans as a result of red tape is a worrying trend for Victorian infrastructure and major projects." 
Among the regulations causing the greatest compliance headache for business are those relating to OHS and WorkCover. Other red tape 'hot spots' include complying with consumer protection laws and meeting the administrative requirements associated with state taxes and charges.