Red tape repeal to lighten load on business
15-02-2010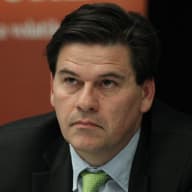 The Australian Industry Group has welcomed Government moves to reduce the regulatory burden on businesses and other organisations.
AiGroup chief executive, Innes Willox said the Omnibus Repeal Day (Autumn 2014) Bill introduced into Parliament recently is an important first step in reducing the compliance and reporting burdens that cost businesses time and money.
"The need to deal with excessive red and green tape consistently ranks as a major barrier to business growth, investment and employment, Mr Willox said. "Ai Group members often report that the red and green tape burden is getting worse not better despite years of commitments to lighten the load."
Mr Willox said Ai Group and the business community generally recognise the need for appropriately designed regulation to support and improve outcomes for consumers, employees, businesses and other organisations. 
"The challenge is to identify and prioritise reforms over the rest of this term to eradicate redundant, complex and duplicative regulation while also providing industry with clear frameworks for investment and job creation."