RED LION ROUTER/MODEMS FOR INDUSTRIAL ENVIRONMENTS
14-08-2015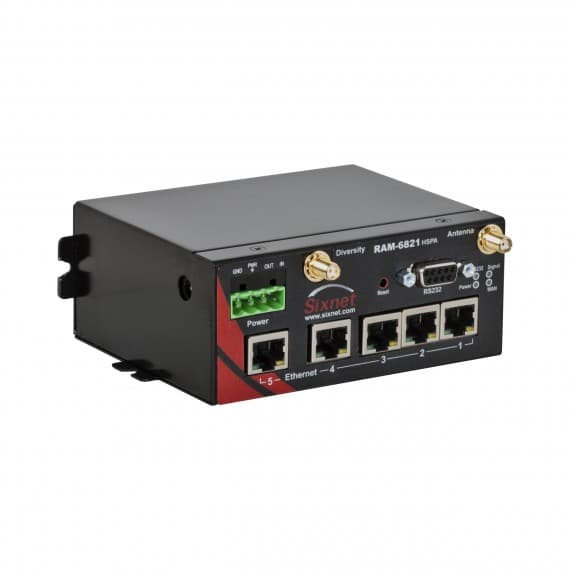 Providing high-end features specifically for industrial protocols, the Red Lion SN/RAM range of 3G/4G modems are built tough to withstand any industrial environment.
Web accessibility demands the highest security level, and is typically managed through 3rd parties via VPN connections as a monthly fee.
By offering self managed VPN capabilities, Red Lion remove any need for 3rd parties.
Data encryption, stateful firewall configuration and other comprehensive router features are easily accessed and included.
With a robust Din Mount metal enclosure and the option of POE power if required, the series can operate in extreme temperatures of -30° to +75°C environments.
The series has the option of 1 or 5 Ethernet ports including 3G/4G connectivity and accommodates industrial protocols such as Modbus/DNP3 pass through.
In the event of the 3G/4G network failing, the RAM series will store critical site data via DNP3 registers until the cellular network is restored, repopulating the missing data back into SCADA thereby ensuring your data's integrity is at the highest level.
Red Lion modems are ideal for deployment in industrial M2M networks such as water/wastewater, transportation, energy utilities, logistics, manufacturing, mining and energy management.
With consistent reliable network extensions to remote locations, save wiring time, space and cost by combining separate functions into one cellular device.
The Red Lion SN/RAM range of modems is distributed by Control Logic.
Control Logic
Ph: 1800 557 705