RECYCLING PLANT TO PROCESS TYRES FROM MINING DUMP TRUCKS
11-08-2017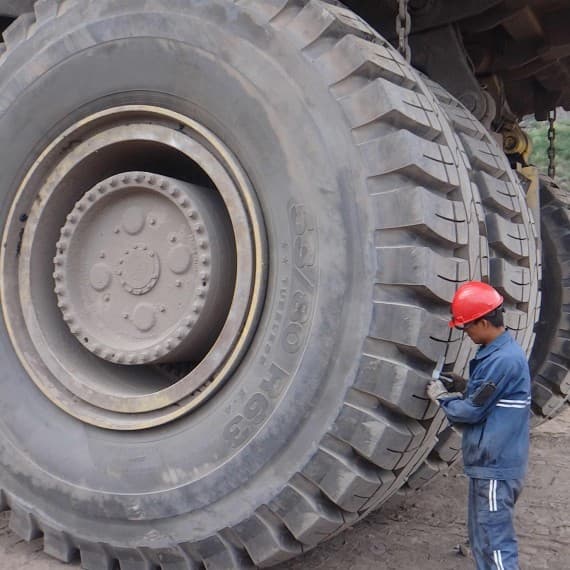 Revolutionary tyre recycler Green Distillation Technologies has firmed up its plans to open the first plant in the world to be able to recycle extra-large off-the-road (OTR) tyres, such as those used on mining dump trucks. The plant, which is scheduled to open in June 2018 in the Perth suburb of Welshpool, will be a joint venture with Tytec Logistics, which has over 75% of the national OTR logistics market as well as providing storage for the extra-large tyres.
The new plant will see GDT upscale its 'destructive distillation' process to handle the large tyres, which can have rim sizes up to 63 inches. And Tytec Logistics will transport the tyres from mine sites Australia-wide.
Like, GDT's existing sites, the new plant will fully recycle the tyres. It will have a capacity of 5000 tonnes of OTR tyres per year, which will be broken down to produce 2 million litres of oil, approximately 2000 tonnes of carbon and 1000 tonnes of steel.
In 2013-14 the Hyder Report estimated that there are 155kt of OTR tyres of various sizes discarded in Australia each year. And of these almost 80% have been left on site because there has been no practical way of recycling them.
However, by using the GDT technology a tyre that weighs 3.5 tonnes will yield 1500 litres of oil, 1.5 tonnes of carbon, as well as the steel reinforcing, which can go back to the tyre manufacturer for reuse.
GDT estimates that the new plant will cost $8.5 million. However, as the chamber that will be used for the destructive distillation process will be ten-times larger than any ever made before, the material costs will be significantly higher.
GDT and Tytec have already conducted more than a year's worth of logistical R&D at the GDT facility in Warren, New South Wales. And, according to Green Distillation Technologies COO Trevor Bayley, have "developed a solution to the problem of handling a four-tonne tyre with a diameter of 4 metres or more, through a complex heat and chemical process at sufficient volume to make it economically viable."
Green Distillation Technologies
03 9826 2335
www.gdtc6.com