Published 10-03-2022
| Article appears in February 2022 Issue
Recycling - the opportunity industry can't afford to waste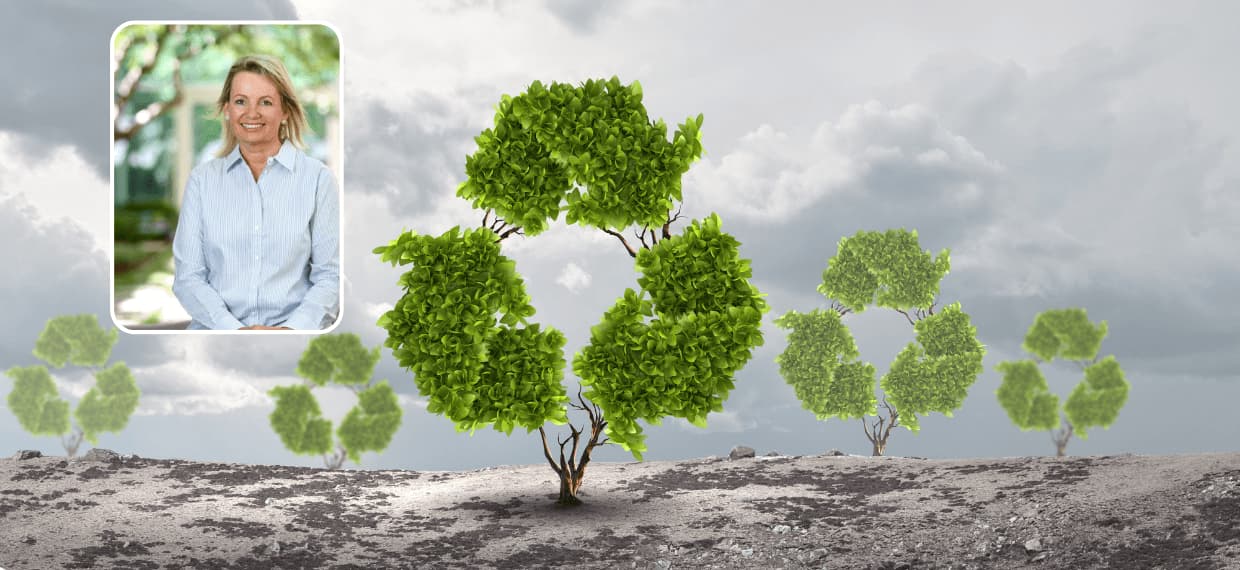 Hon Sussan Ley MP, Minister for the Environment The Government has elevated waste and recycling firmly to the national agenda and the micro economic reform that is now underway will be a game changer for business and the environment.
"We simply can't keep choking our landfills and waterways with waste, we can't keep throwing aside valuable resources that could be re-manufactured into new products, and we shouldn't ship our waste overseas to become another country's problem.
These concepts are not new in themselves, they are things people have long been aware of, but that have been all too often put off until another 'business day', managed by states, local government and individual businesses with varying outcomes.
Co-investment
The Government has stepped in to create world first legislation to stop the export of the unprocessed plastic, glass, tyres, and cardboard, and signalled that we have arrived at that 'business day'.
We have co-invested with state and territory governments, and with industry, to grow domestic recycling capacity to meet the 645,000 tonnes of waste that will need to be processed on shore as the export bans phase in. 
86 Projects are already underway through our Commonwealth Recycling Modernisation Fund, a fund that was expected to generate $600 million in shared investment and which is now on track to exceed $800 million.
National waste and recycling targets are in place, we are funding national product stewardship schemes and we are driving public information campaigns promoting the value of products being "Remade in Australia."
Recycling is no longer a 'nice to have', it is no longer something that we can stop thinking about once the 'bins are put out'.
Recognising the opportunities that are created after that point is becoming an essential part of product design, manufacture, packaging, and management, and if that isn't the case in your company, it is very likely to be in the near future.
Circular economy
The Government's focus on what is so often described as the 'circular economy' is driven out of good public policy and good business.
By transforming Australia's waste and recycling industry, we will support more than 10,000 new jobs–an increase of 32 percent in jobs in the waste and recycling industry–and divert over 10 million tonnes of waste from landfill every year. In addition, our economy will grow by more than $1.5 billion in Gross Domestic Product (GDP) over the next 20 years, and save 165 million tonnes of CO2 per year by 2040.  
As we  grow recycling in Australia, the challenge is to align the opportunities this sector presents with the way business and industry plan.
Product Stewardship provisions strengthened under the Recycling and Waste Reduction Act are about working with industry sectors to achieve that outcome and they include the provision to call out industries that don't get on board.
 This is not the government telling industry what to do, we are investing over $25 million to help establish industry led stewardship schemes, which are about driving industry led solutions.
Already we have kick started schemes to recycle items that cannot be put in our kerbside recycling bins including batteries, clothing textiles, coffee cups, cosmetics, and soft plastic packaging.  
Improved long-term solutions
There is an urgent need to drive better long-term solutions for technologies and products that play a key role for our economy and our day-to-day lives, including solar panels, electric car batteries and the gamut of products used to make our homes and office buildings. 
As an example, it is estimated that Australia will generate 288,000 tonnes of solar waste between 2020 – 2030. We need to prevent the valuable resources in these panels going to landfill and ensure they are used in new products.
This is not a pipe dream, we are already seeing recycling initiatives develop for products including farm plastics, sports equipment, sports shoes, food packaging, e-waste, tyres from the mining industry and used oil containers. Viable business solutions are out there, and it is in everyone's interest to invest in this area now.
The Commonwealth's 'Remade in Australia' campaign is an important reminder to look around and take note of the innovative recycling that is already part of our daily lives.
For industry it is also a compelling reminder to think seriously about the opportunities that lie ahead."