RECYCLING CONTINUES TO PROVIDE OPPORTUNITIES FOR AUSTRALIAN INDUSTRY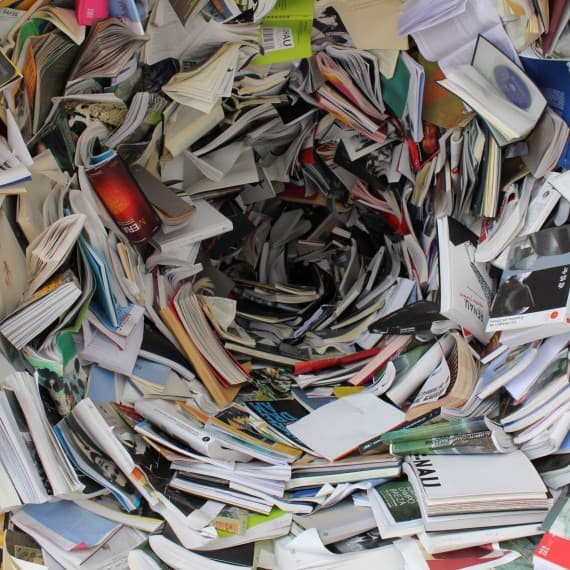 Image Pixabay CC0 License
Australians compete against the rest of the world in many ways and recycling is no exception. And, while there are a number of very positive outcomes attributed to recycling, recent reports indicate much of the waste sent for recycling is ending up in landfills.
Nevertheless, on a world scale, Australia continues to show initiative, both at the level of personal and industry responsibility.
While some continue to see the issues of environmental responsibility and waste management as a political issue, the fact remains that it has often been the private enterprise sector and Australian industry that has taken the lead in actually getting things done.
Australian industry has always shown itself to be inventive and entrepreneurial when it comes to waste management and the recycling industry is no exception.
Australian household waste is made up of around 51% recyclable material. To put that into perspective, the average in Europe is only 9%. That's a considerable amount of waste. Yet, Australia has not been slow in moving forward and providing, solutions, jobs and industry opportunity to those with the initiative.
The announcement earlier this year that China will no longer accept recyclable plastics from Australia, has led to two schools of thought. Some see our waste management responsibilities as purely governmental. But there is also a clear opportunity within industry to provide profitable long-term solutions.
Did you know that in Australia, the first paper mill to use recycled materials was built all the way back in 1815?
The fact is that Australia already has a significant number of waste management initiatives in place - and has done for a good length of time. Many of those initiatives are not governmental but industrious efforts by creative minds to turn our rubbish into another 'rupee'.
Our national waste policy
Australia's National Waste Policy has been in place since November 2009, although it was agreed that this policy - less waste, more resources - was to be the goal for the year 2020.
In April 2018, environmental ministers committed to updating this policy for better waste management.
Our national kerbside recycling strategy
Currently, kerbside recycling contributes to about 8 million tonnes of total recyclables in the nation, making it one of the most convenient measures to encourage Australian households to recycle more.
Australian residents can drop off their recyclables easily right along the curb where it will be collected. As such, there isn't much to discourage them from this environmentally friendly measure.
PVC recycling in hospitals programme
PVC might not sound like a crucial item to be recycled for most of us, but oxygen facemasks and tubing already make up about 2500 tonnes of recyclable materials.
As such, even hospitals are not left out when it comes to Australia's recycling programme.
More than 90 hospitals in Australia and New Zealand have been committed to this program since its inception ten years ago. With enquiries about PVC recycling from several other countries, this programme is looking promising.
TerraCycle is another initiative with mentioning. If you are looking for fully funded recycling programmes for your company or organisation, TerraCycle is a popular recycling partner.
Its programmes include various recyclable materials; even some that are harder to recycle!
When you send TerraCycle your recyclable waste, you can get points, rewards and more for your efforts.
This "gamification" method is best applied in schools and not-for-profit organisations, and it only requires you to sign up for the programme.
Largest recycling plant in southern hemisphere
Did you know that the largest recycling plant in the southern hemisphere lies in Perth? This plant processes recyclables at a high efficacy - 97% of the products processed here are reused later on.
This 97% is a significant improvement compared to most other recycling facilities around Australia. For the most part, only 85% of recyclables sent to the facilities can be reused, with the remaining percentages including nonrecyclables mixed into the batch.
Australasian recycling label
This project helps with identifying whether or not a product, packaging or item is recyclable. The items are categorised into recyclable, conditionally recyclable, and nonrecyclable.
These distinctions are helping to make the recycling process for manufacturers and retailers more efficient and potentially profitable as new industry has emerged to provide the services and infrastructure necessary to handle recyclable and nonrecyclable waste.
Australia and New Zealand recycling platform
Electronic waste is also recycled as a commercial interest in Australia. This recycling effort has crossed international borders with the formation of the Australia and New Zealand Recycling Platform (ANZRP).
The platform has attracted the interests and endorsement of tech companies such as Brother International Australia. Together ANZRP and Brother are looking for ways to deliver a free e-waste recycling service for consumers in Australia.
Their participation in this platform is a significant industry initiative in delivering the best recycling outcome possible for consumers.