Published 06-04-2021
| Article appears in April 2021 Issue
Record $296 billion in export earnings forecast for 2020-2021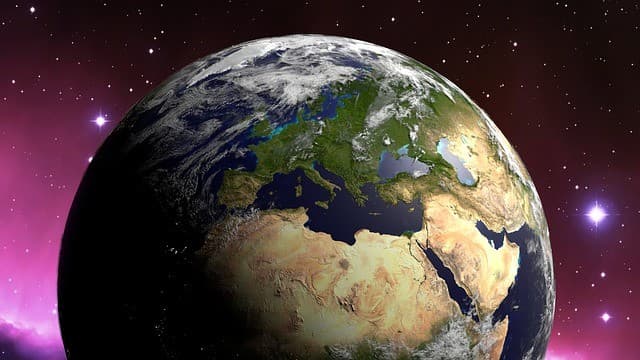 The ongoing demand for iron ore and growth in technology-related commodities such as lithium, nickel and copper are set to drive a recod $296 billion in export earnings for 2020-2021, according to latest reports.
The Resources and Energy Quarterly from the Department of Industry, Science, Energy and Resources presents a five-year outlook and highlights how the mining sector is poised to capture growth opportunities from the Covid-19 recovery.
The report confirms the remarkable resilience and strength of Australia's resources sector.
The Minister for Resources, Water and Northern Australia, Keith Pitt, said the forecast result shows how well the resources sector has managed the challenges of the past year and just how important it remains to our national economic success.
"Exports are forecast to earn a record $296 billion in 2020-2021 and remain strong over the next five years," Minister Pitt said.
He also said that industry had remained a safe and reliable supplier to domestic and global markets throughout the pandemic.
"The increasing demand for Australian commodities has allowed export earnings to overcome challenging conditions for the benefit of the Australian economy and Australian jobs.
"The roll-out of Covid-19 vaccines presents an opportunity to bring the pandemic under control and boost global economic activity and further demand for Australian commodities," Mr Pitt said.
The forecast $296 billion in export earnings in 2020-2021 is up from the December forecast of $279 billion, before a modest fall to $288 billion in 2021-2022 and then stabilising over the outlook period.
"Iron ore is benefitting from both high prices, as well as decades of investment, innovation and automation which have placed Australia at the forefront of the global iron ore market," Mr Pitt said.
Exports of new technology related commodities are set to surge over the next five years, with lithium exports set to rise more than five-fold in real terms, nickel expected to almost double, and copper set to increase by a third over the outlook period.
Meanwhile, Australia's base metal exports are expected to grow over the short to medium term, as a rebound in global economic growth and industrial production increases the demand for Australian ferrous and non-ferrous metals.
Exports of metallurgical coal, used in steel making, are forecast to rise from a low 173 million tonnes in 2020-2021 to reach 191 million tonnes by 2025-2026.
Australian LNG export earnings are forecast to fall from $48 billion in 2019-2020 to $33 billion in 2020-2021 due to weaker global prices and demand, before recovering to around $45 billion by 2025-2026. 
Resources and Energy Quarterly
Department of Industry, Science, Energy and Resources - https://www.industry.gov.au/data-and-publications/resources-and-energy-q...