RECLAIM YOUR SPACE WITH BOSCOTEK STORAGE SOLUTIONS
13-02-2016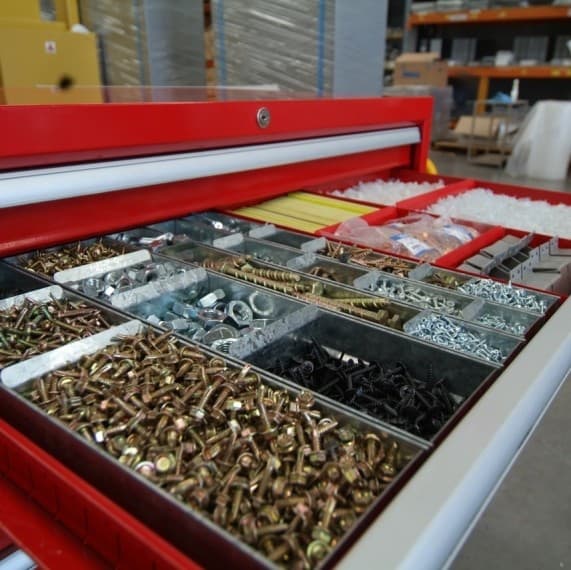 Commercial rents are on the rise and space has never been more at a premium than it is today. 
For any business to consider moving to larger commercial or industrial premises is a huge undertaking — costly and time consuming. 
A far more cost-effective way to deal with growth or to address a need for greater workflow efficiencies is to look at your storage systems. Rationalised, efficiently-designed storage systems answer the call by progressive business for a more organised, intelligent approach to housekeeping and workflow. 
Boscotek, an innovative Australian manufacturer, is the region's first name in high-density storage systems and heavy-duty workbenches. Boscotek's promise is simple yet powerful: reclaim your work space.
Whether it be in education, government, automotive or health, Sydney-based Boscotek has helped a host of organisations work more efficiently with custom storage systems. 
"Only recently we completed a project with the CSIRO in Canberra," explains Boscotek Senior Designer, Humberto Mesa. "They required a solution to store hundreds of thousands of soil samples — a monumental task — something we could achieve by combining our high-density storage system design with our Bosco Maxitek rolling storage system. It was a custom solution CSIRO couldn't get elsewhere, and a solution we could provide because of our flexible manufacturing capability."
Boscotek high-density storage systems are renowned for their 'lifetime warranty' build quality and innovative design. The super-heavy-duty extension runners in the drawers combine with a patented anti-tilt safety feature to ensure the safety of your staff and the longevity of your investment. 
It's truly astonishing to observe just how much floorspace can be reclaimed by leveraging Boscotek's high-density storage systems. 
"Interestingly, we made a study of our own factory floor during a facility upgrade," observes Humberto Mesa. 
"We reclaimed a massive 83 percent of our available floorspace by moving from traditional storage methods, such as shelving, to our high-density systems. Not only did it allow us to make the most of our workspace, we were more efficient in the way we organised our tools — allowing us to more effectively employ the 5S storage methodology; meaning we were working smarter and more profitably — it was a revelation!"
Boscotek's range of heavy-duty workbenches are just as hard wearing and customisable. They come in a variety of load capacities and configurations, and can be accessorised with cupboards, drawers and shelfs, as well as above-bench accessories such as toolboards, tool hooks and lighting options. An adjustable leg option provides a full range of working bench heights. 
The Boscotek range of heavy-duty workbenches can be found in organisations across Australia, and are heavily favoured by educational facilities.
Boscotek's robust build quality and design innovation are legendary, but more than anything clients appreciate Boscotek's ability and willingness to accommodate their specific requirements. 
"Our Sydney facility is a highly flexible manufacturing environment, said Mr Mesa. "We're not limited to high-volume runs or hard tool-type setups. We can work with clients to provide the solution that best suits their individual needs.
"Our clients are looking for ways to work smarter, more efficiently and aren't willing to make any sacrifices on build quality. And that dovetails exactly with what Boscotek prides itself in — innovation and quality. We're continually developing and improving our designs to meet our clients' exacting requirements."
Boscotek Industrial Storage
Ph: 02 9914 0900