REBUILDING INNOVATION REQUIRES A LEAD FROM GOVERNMENT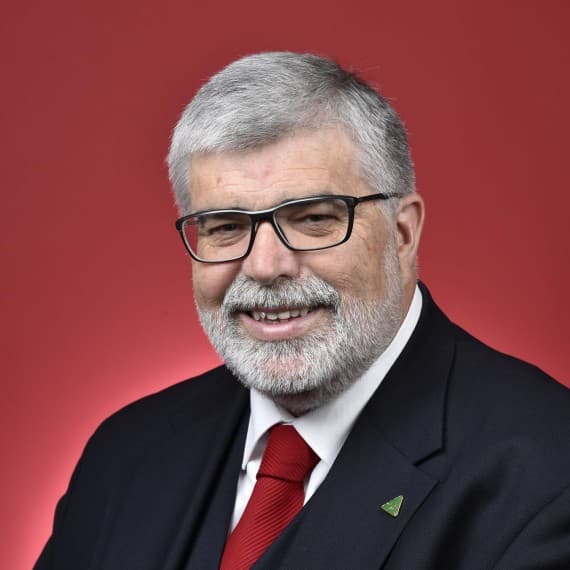 Since Industry Update last published Australia has acquired a new Prime Minister and yet another Industry and Science Minister.
I congratulate Karen Andrews, the sixth person to take responsibility for the portfolio since 2013.
These ministers have not all had the same title. Minister Andrews' title reverts to the traditional "Industry and Science", and it is good to see that science has a voice at the Cabinet table.
But a notable and regrettable omission from her title is the word "innovation".
We have come full circle. After being virtually banned from Government discourse under Tony Abbott, then returning enthusiastically but briefly under Malcolm Turnbull, the word "innovation" has been dropped once more.
Why make a missing word into an issue? Because of the challenges confronting Minister Andrews, and the Morrison Government in the time that is left to it.
According to the most recent ABS and OECD data (2015-16), Australia's Gross Expenditure on Research and Development (GERD) has dropped to 1.88 per cent of GDP.
That is down from 2.10 per cent in 2013 and 2.12 per cent in 2011. The OECD average in 2016 was 2.34 per cent of GDP.
When the GERD figure is broken into its component parts, the trend is relentlessly downward.
Business Expenditure on Research and Development (BERD) dropped from 1.18 per cent of GDP in 2013 to 1.00 per cent in 2015.
Government Expenditure on Research and Development (GOVERD) slid from 0.21 per cent of GDP in 2014 to 0.19 per cent in 2016, and Higher Education on Research and Development (HERD) was just 0.58 per cent of GDP in 2015, down from 0.63 per cent in 2013.
These figures reveal a nation that is not investing in its future.
Without investment in R&D, we cannot broaden our knowledge base as an advanced industrial society. Our participation in the global economy will decline, and we will be less and less able to create new, high-skill, high-wage jobs.
The Government has been reluctant to take an active role in reversing the decline in R&D, not only through its own direct investment but through support for innovation programmes, higher education and the publicly funded research agencies.
Since 2013, a net $2 billion has been cut from science, research and innovation (SRI) programmes.
The Turnbull Government did not have the political will to refund and rebuild the national innovation system that was shredded by the Abbott Government's 2014 budget.
And, with all the political turmoil of the past month, the Morrison Government has given no indication that industry and science policy are high on its priorities either.
The complex changes to the R&D Tax Incentive set in the 2018 budget have caused concern among industry stakeholders about a further withdrawal of support for R&D, which is why Labor will refer the legislation to a Senate inquiry when it is introduced.
When Government is not willing to invest in R&D, there is less incentive for private business to do so. There is a less certain environment for investment generally, and some firms will be tempted to take their R&D overseas.
The national innovation system must be rebuilt, but that will not happen if the government of the day is not resolved to do it and willing to make the necessary investment.
Anyone involved in manufacturing knows how rapidly technology is changing the workplace, and how our ability to participate in what has been called Industry 4.0 – the fourth industrial revolution – will determine Australia's share of global economic activity.
Government must work with business, unions, universities and research institutes to ensure that Australia is primed for Industry 4.0.
It is a role that only government can undertake, and building an effective national innovation system will be required for it to happen.
So the lack of that single word "innovation" in Minister Andrews' title is cause for concern, if it indicates the Morrison Government's broader agenda.
Choosing to leave "innovation" out of the minister's title is like choosing to leave out a vision for the future.
Senator Kim Carr is the Shadow Minister for Innovation, Industry, Science and Research.