Published 10-09-2020
| Article appears in August 2020 Issue
A REASONED VIEW OF SUPER WOES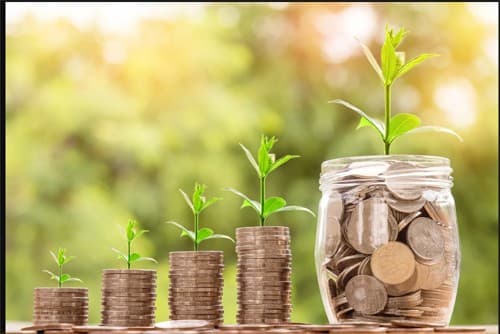 Much of the current noise around superannuation payment increases may or may not be just about a storm in a teacup.
According to accusations from its original creators former Prime Ministers Paul Keating and Kevin Rudd it is under attack from being pulled apart by the Morrison government.
This public response came after Australia's Prime Minister Scott Morrison was said to have made statements among certain backbenchers that he will honour his election promise of 10% increase by 2021 but will not take it up into any higher level.
Both Rudd and Keating responded publicly saying Australians "should be allowed to increase their super contributions to 12% when politicians are enjoying their 15.6% super contributions."
Given that superannuation rings in close to $3 trillion dollars to the wealth pool it is hardly a wise business move for anyone to pull it under.
What is fact though is that any changes to its implementation will affect everyone - both employers and employees.
Superannuation is part of law in this country.
Labelled as the super guarantee rate introduced to ensure workforce contributions are embedded to savings for its retirement income.
Employers are expected to pay 9.5% contributions of employee salaries to superannuation.
Under current regulation the rate is slated to increase by another 0.5 percentage point by 2021 and to 12% by 2025. So the increase will happen anyway.
The accumulated funds continue to be a ripe source for government to potentially support manufacturing infrastructure projects or initiatives to better economic health and financial outcomes for Australians.
Especially the superannuation scheme helps lighten the load for funding many of our ageing population's pensions in their later years.
Both employers and unions also pool the funds as investment through industry superfunds.
So it's not surprising that industry super bodies say, that by the government "allowing individual wage earners to prematurely withdraw part of their super income will be draining the little savings" set aside for their old age.
Currently individual applicants can withdraw up to $20,000 from their superannuation income until next year.
The Australian Prudential Regulation Authority reports that more than $25 billion had been withdrawn by struggling Australians since April this year.
The Federal government allowed early release of superannuation to help applicants who have lost income due to the COVID-19 pandemic.
And this is where the rub begins with the business side.
The business sector is concerned that any early increase to superannuation payments to 10 or 12 percent in the time of recession, as well as in the middle of a pandemic, could mean the nail in the coffin for their struggling operations.
Likewise, that no upstanding Australian who gives everyone a fair go should be judging individuals who choose to draw on their super savings to put food on the table, or pay their mortgage while the savings are available.
Peak employer Ai Group has been quite vocal about how many businesses have been doing it tough during the pandemic and its time for the Federal Government especially Victoria to heed their side of the argument.
They have suggested that the continuing lockdown in Victoria is hurting businesses and that a more planned business approach needs to take place.
Their Australian PMI (Performance of Manufacturing Index) report is calculated, weighed from indices for production, new orders, deliveries, inventories and employment.
"The key findings in July has shown that six of the seven activity indices in the PMI deteriorated in August to July. Production is down by 3 points, sales by 5.6, new orders by 6.1 and finished stocks contracted, down by 3 points," says Ai Group Chief Executive Innes Willox.
Needless to say, consumer spending is not helping which has sunk by 3-5 percent nationally and by 22% in the state of Victoria.
So it may be that the best approach we can take to get us out positively beyond the covid normal into the future is to think that "We are all in this together."
If superannuation goes up or down it will have real impacts on both sides of society - the wage earners and employers.