Read your February/March Industry Update Magazine online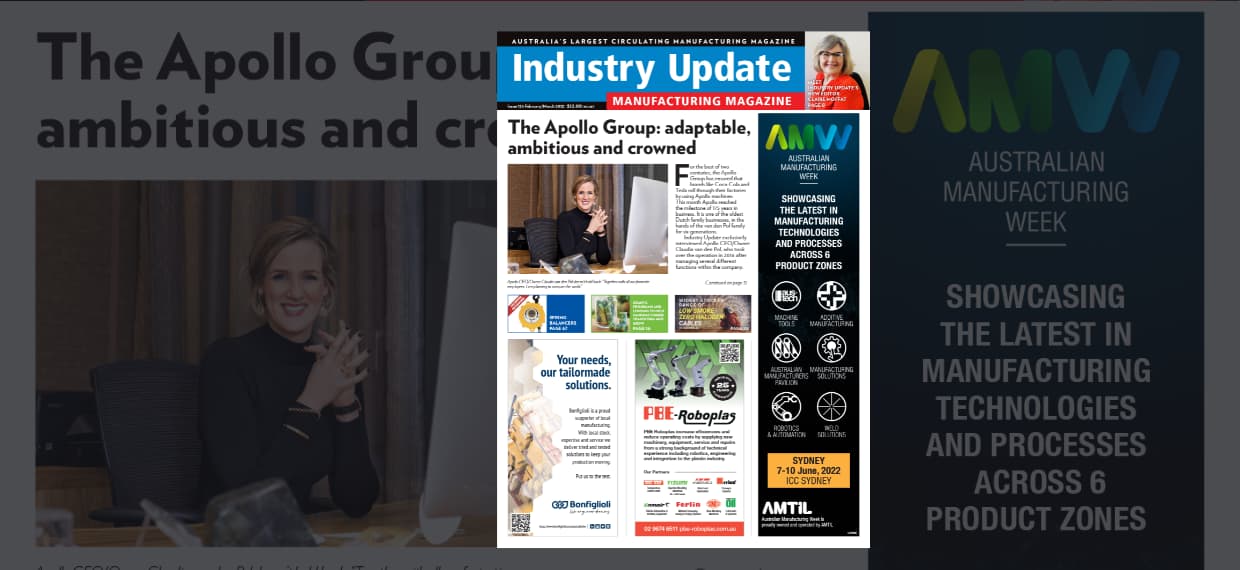 The first issue of Industry Update for the year is now available online.
Read about:
Claudia van de Pol, owner of the global Apollo Group
Business banking and the SME Recovery Loan Scheme
Registrations open for AMW 2022
Australian Made success stories
The future of electronic manufacturing
Recycling transformation and manufacturing
Materials Handling growth in 2022
Local machinery leaders
One of the benefits of a digital magazine is the ability to link from the magazine to the companies you are interested in. We are happy to bring this to you. Enjoy.