Published 02-07-2020
| Article appears in June 2020 Issue
READ THE HEAT WITH EASY IR THERMOMETER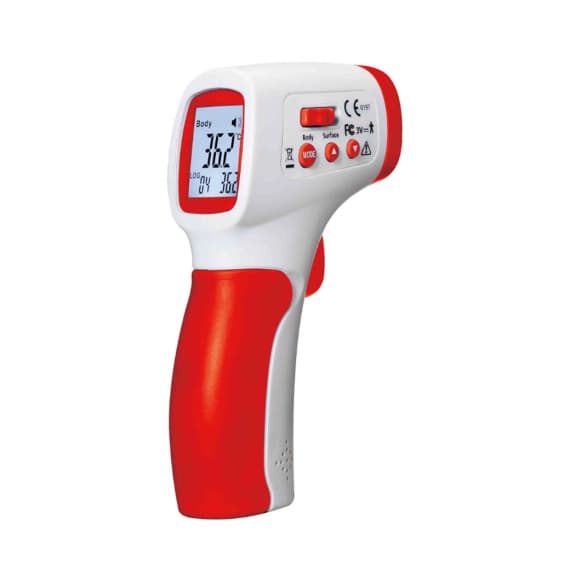 Even as social distancing measures begin to ease, stores, workplaces, airports, schools and restaurants are implementing ways to help reduce the risk of infection.
One of the most ubiquitous checks is a temperature test, but the need for physical contact to get a reading makes it a daunting prospect.
In response, leading distributors of quality engineering products RS PRO has introduced the Medical Non-Contact Infrared Thermometer.
The forehead thermometer is a non-invasive device that eliminates the need for physical contact to determine a reading. The built-in laser target provides fast sampling and ensures optimum measurement accuracy, along with precise non-contact temperature readings using the body or surface temperature functions.
Although the RS PRO Non-Contact Infrared Thermometer does not detect COVID-19, it can be used to identify one of the more telling signs of the virus: a temperature sitting outside of the body's optimal range.
The RS PRO medical grade infrared temperature detector is built for ultimate user comfort. Its ergonomic grip enables continuous use over extended periods of time. The backlit LCD display makes results easy to read and allows the thermometer to be used in low-light conditions.
The IR unit also contains an alarm-setting function, as well as the capacity to store 32 measurements.