REACH TRUCKS ARE SUPER STABLE IN ALL CONDITIONS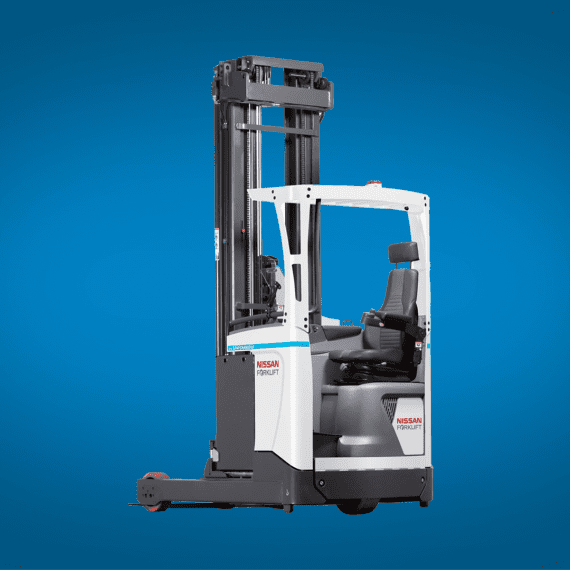 Unicarriers reach trucks can handle pallets in high racks and narrow aisles with ease, and their solid design and strength makes them perfect for high level stacking of any kind of pallet or load, up to heights of 12m.
With a high-precision mast design and a fully damped reach system with soft-stop technology, these trucks are extremely stable in all conditions.
The mast tilt control system enables speedy pallet handling, contributing to improved stacking performance and enhanced safety.
Dynamic cornering control ensures safe driving, and the hands-free direction control uses the accelerator to change direction allowing the operator to use the right hand to operate up to three hydraulic functions simultaneously.
The powerful and energy efficient 48V AC motor provides excellent performance, offering a top speed of 12.5km/h.
Lencrow Forklifts
1300 536 276
www.lencrowforklifts.com.au