Reach for the top with Lencrow
13-04-2012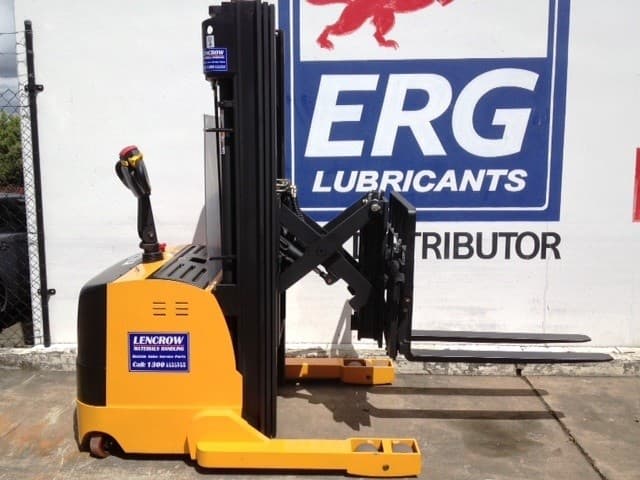 Ideal solution … new reach stacker from Lencrow
Lencrow has released a new pedestrian reach stacker, offering the latest in ergonomic operation and operator safety.
The unit, which has been on the drawing board and tested over the last 12 months, features standard equipment that in the past has been limited to more expensive larger units.
It is ideal for small to medium businesses that require the operator to be instructed in the operation and safe use of the equipment, with no operator licensing.
Standard features include power steering coupled with step less AC drive making the unit easy to operate for all drivers.
Other features include fingertip control for all hydraulic functions and side shift standard on all models.
"We have worked with the factory to make this unit user friendly, says Ross Grassick general manger of the Lencrow group.
"While keeping in mind that the unit must be priced to make it affordable to all sectors of business. This unit has ticked all the boxes and we feel this is the safe alternative for many businesses."
The unit AC operation offer long duty cycles between charging its 320 amp hour battery while causing little to no harm to the environment.
The unit is available in lift heights to 5500mm and with a nominal capacity of 1500kg, making it the ideal solution for many operations.
Lencrow Materials Handling
Ph: 1300 536 276
www.lencrowgroup.com.au