| Article appears in June 2019 Issue
RE-IMAGINING MANUFACTURING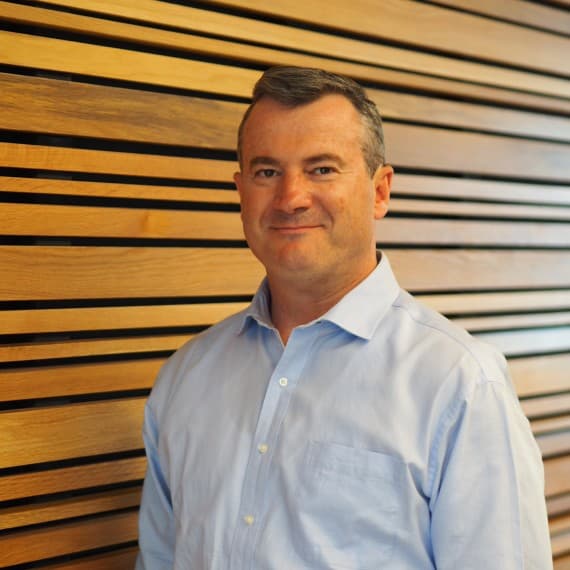 As one of the only Australian banks with a dedicated manufacturing team, we thought it was important we attended last month's National Manufacturing Week expo in Melbourne.
The conference theme, "Industrial Evolution", focused on opportunities for businesses to capitalise on the sector's transformation.
Economically, Australian business is comforted by the certainty a federal election result brings.
Significant government infrastructure spending, low unemployment and strong population growth continue to underpin Australia's vibrant economy. Coupled with the projected 1.2% annual growth of the manufacturing industry nationally over the next 5 years, it's time for manufacturing businesses to make the most of the opportunities ahead.
It was really great to see some of our customers at the event, as well as hearing some truly inspirational ideas revolutionising the industry.
The following were our team's key takeaways from the week.
Industrial Internet of Things: This exhibitor zone showcased machines embedded with sensors, switches or intelligent controls to make factories smarter and more efficient, reducing costs and improving workplace safety.
It's not the stuff of science fiction - this type of technology has already made its way into our smart, connected homes, with the Internet of Things changing the way we control our appliances.
Growth in service-based manufacturing: The move from traditional manufacturing towards service-based business models means a shift in thinking and establishing the right support network to help your business grow. Being competitive in an era of advanced manufacturing means thinking about how you make your product, not what you make.
Manufacturing Academy launch: Technology is also changing the way we access information and learning – the meteoric rise of MOOCs (massive online open courses) from some of the world's most prestigious educational institutions means that knowledge is now at everyone's fingertips.
Offered by the Advanced Manufacturing Growth Centre, the Academy is a valuable online resource to support manufacturers across a diverse range of topics including product value, market reach and resilience.
We understand capable, compliant and well-trained staff are the beating heart of successful manufacturers. However, we know existing training courses and education curriculums are not always equipped to meet the needs of every business.
For this reason, we are interested in getting under the hood of the training needs your business has for your floor staff and first-line supervisors. If you'd like to be involved in our research, or receive a copy of our findings, please reach out to me.
Give us a call to see how we can help your business grow. We have a network of bankers, specialists, industry customers, partnerships and special events we'd love you to be a part of.
Matthew leads the St.George Bank Manufacturing Relationship Team of specialised industry bankers. He brings his experience from 22 years in banking to help support Australian manufacturers.
St.George Bank
0412 265 197
www.stgeorge.com.au/manufacturing