Guest Editorial, Industry Politics
Published 07-07-2020
| Article appears in June 2020 Issue
R&D INVESTMENT VITAL FOR A STRONGER FUTURE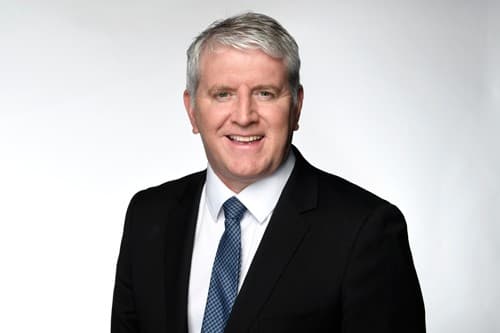 As COVID-19 sweeps across nations, destructive as it is indiscriminate in taking down anyone that stands in its path, Australia's response has been gold standard.
Despite the magnitude of the crisis that confronted us, Australians accepted the situation and dealt with it with great resolve.
One of the unifying reasons our response could be so swift and decisive, is because Governments listened to and unequivocally accepted the science.
That precedent set the scene for decisions made thereafter.
But scientists and evidence are not sufficiently valued by sections of our politics, posing a grave danger for Australian's future.
Undermining science – taking little action on climate change, cutting staff at the CSIRO, the very organisation now testing vaccines for the coronavirus, is at odds with the acceptance that has seen us accomplish so much in our response to the pandemic.
Supporting science, discovery, research and knowledge is always in the national interest.
To once again become a country that produces high tech manufacturing, for example, we need to embrace science and technology.
In his 1904 verse, Australian Engineers, Henry Lawson wrote about an Australian vision for local industry, describing a people that are "born to be thinkers and doers, and makers of wonderful things."
Australia has always been a nation that makes things, but this ability is shrinking.
While COVID-19 has shone a light on the ability of some of our manufacturers to adapt to produce much needed Personal Protective Equipment, the reality is that the Australian manufacturing sector has been contracting not growing.
While hand sanitiser and face masks have helped manufacturers through the pandemic, COVID-19 has exposed the vulnerability of our commodity-based economy to global shocks. Australia needs a more sophisticated manufacturing plan than just responding to crises.
As we look to the future and how we best emerge from the health crisis and recession, we have to focus on how to establish well paid, skilled and secure jobs.
Industry policy should foster greater collaboration between industry, small and medium enterprises, and government bodies like the CSIRO; a comprehensive public procurement policy; and encouraging start-ups to scale up.
An overhaul of skills is essential, particularly now that the higher education revenue stream has been hit by a loss of international students.
In its latest universities announcement, the government argues its changes will create a supply of STEM workers, yet the more accurate explanation is they are stifling demand for STEM workers in both public and private sectors.
In the public sector, the use of contractors at the CSIRO tripled in less than two years, and five per cent of all CSIRO staff are from labour hire agencies. Many scientists are well accustomed to the anxieties of insecure work and casualisation.
Private firms will also be reluctant to hire new STEM workers because of significant cuts to the R&D Tax Incentive.
Research and Development is essential to economic growth. It creates new products, bolsters industries and it generates jobs. Yet the government is seeking to cut $1.8 billion from the Research and Development Tax Incentive, which will only undermine Australian manufacturing, research, development and innovation.
The R&D Tax Incentive is one of the most important levers the government has to encourage Australian innovation and growth.
Australia's R&D investment is dismal and has fallen below 2 per cent of GDP - below countries such as South Korea, Israel, Sweden, Denmark, Finland, Iceland, Norway and Singapore. In fact, Australia has fallen to 20th on the 2020 Bloomberg Innovation Index, below countries with a smaller GDP than Australia.
These countries are now racing ahead as we drift. The pace of innovation means we won't get a chance to fix things further down the track. Unless, as a nation we commit and fund investment in R&D we will only ever be able to read the story of our proud manufacturing history when we should instead be writing the next chapter.
We must restore faith, celebrate and advocate for science and innovation to inform public policy.
Why? Because it is science and research that enables the capability to test and receive COVID-19 results within 24 hours, and the development of an app to contact members of the public if they have been in contact with a person that is COVID-19 positive and could themselves be at risk.
Just 15 years ago, an app wouldn't be available to help ease the spread of the virus – but science and innovation have enabled these developments to thrive.
As proven by Australia's response to COVID-19, science, research and development determines whether we lead and determine our own future, or whether we depend on the discoveries and decisions of other nations.
To me, it is non-negotiable, Australia and this Government must celebrate and advocate for science and innovation.
Brendan O'Connor is Shadow Minister for Industry and Employment.